New York City, often referred to as the "shopping capital of the world," is a paradise for fashionistas, trendsetters, and anyone with an eye for unique finds. From iconic department stores to quirky boutiques and bustling markets, the city offers an unparalleled shopping experience that caters to all tastes and budgets. In this blog post, we will take you on a journey through the best shopping spots in the Big Apple, where you can discover the latest fashion trends, luxury brands, vintage treasures, and everything in between.
1. Fifth Avenue: The Epitome of Luxury
Fifth Avenue is a world-renowned shopping destination that embodies New York's reputation for luxury and elegance. This iconic avenue is home to high-end flagship stores of renowned brands like Tiffany & Co., Saks Fifth Avenue, Bergdorf Goodman, and Louis Vuitton. Walking down this avenue, you'll find yourself surrounded by opulent storefronts, chic window displays, and an ambiance that exudes sophistication. Even if you're not planning a shopping spree, strolling along Fifth Avenue is an experience that allows you to immerse yourself in the city's glamorous fashion scene.
2. SoHo: Artistic Vibes and Boutiques Galore
For a shopping experience with an artistic flair, head to the trendy neighborhood of SoHo. This area is a haven for creative spirits, boasting a diverse collection of boutiques, art galleries, and designer shops. SoHo's cobblestone streets are lined with a mix of emerging designers, well-known brands, and indie boutiques, making it an ideal place to discover one-of-a-kind fashion pieces, unique accessories, and artistic creations. As you explore the neighborhood's charismatic architecture and lively atmosphere, you'll find yourself falling in love with its bohemian charm.
3. Chelsea Market: Food, Art, and More
Chelsea Market is a mecca for foodies, art enthusiasts, and shoppers looking for a different kind of experience. Housed in a historic factory building, this indoor market offers a fusion of culinary delights and artistic treasures. While the market is renowned for its diverse food vendors, it also features specialty shops selling everything from vintage clothing and handmade crafts to artisanal spices and unique home goods. Chelsea Market's eclectic ambiance and bustling energy make it a must-visit destination for those seeking a distinctive shopping adventure.
4. Williamsburg, Brooklyn: Hipster Haven
Cross over to Brooklyn and you'll discover Williamsburg, a neighborhood that has earned a reputation as a hipster haven with a thriving arts scene. Here, you'll find an array of vintage shops, independent boutiques, and thrift stores that cater to a diverse range of styles. Whether you're into retro fashion, bohemian chic, or cutting-edge streetwear, Williamsburg offers a shopping experience that celebrates individuality and creativity. Additionally, the neighborhood's laid-back vibe and local charm make it an excellent spot to spend an entire afternoon browsing and exploring.
5. Times Square: Bright Lights and Souvenir Delights
While Times Square is often associated with its dazzling billboards and Broadway shows, it's also a hub for souvenir shopping. Amidst the vibrant lights and bustling crowds, you'll find a multitude of shops offering New York-themed merchandise, Broadway memorabilia, and quirky gifts to commemorate your visit. While Times Square may not be the place for high-end luxury shopping, it's the perfect spot to pick up fun and affordable mementos that capture the spirit of your New York experience.
6. The Garment District: Fashion Meets History
The Garment District, situated in the heart of Manhattan, has a rich history deeply rooted in the fashion industry. This district is known for its surplus fabric stores, fashion supply shops, and designer showrooms. If you're a fashion student, designer, or just curious about the inner workings of the industry, exploring the Garment District is a must. It's a treasure trove for those seeking unique fabrics, sewing supplies, and even opportunities to glimpse the creation of future fashion trends.
7. Antique and Flea Markets: Unearth Hidden Gems
New York City is home to a variety of antique and flea markets that cater to treasure hunters and vintage enthusiasts. The Hell's Kitchen Flea Market, the Brooklyn Flea Market, and the Grand Bazaar NYC are just a few examples of places where you can discover unique vintage items, collectibles, handmade crafts, and quirky antiques. These markets provide a different shopping experience that allows you to connect with local vendors, uncover historical artifacts, and add a touch of nostalgia to your shopping adventure.
New York City's shopping scene is a diverse tapestry that weaves together luxury, creativity, history, and local charm. Whether you're wandering down the glitzy streets of Fifth Avenue, exploring the artistic boutiques of SoHo, or scouring vintage treasures in Williamsburg, the city offers a shopping experience that caters to every taste and preference. From high-end fashion to eclectic markets, New York City's shopping spots have the power to transform a simple shopping trip into an unforgettable journey of discovery, style, and culture. So, grab your shopping bags and get ready to embark on a retail adventure like no other in the fashion capital of the world.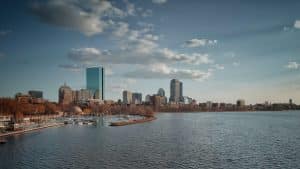 Are you ready to transform education into an adventure? Our 8th Grade Boston Expedition is not just a school trip; it's a revolutionary learning experience. Step back in time along the Freedom Trail, immerse yourself in diverse cultures, and unlock the mysteries of science—all in one unforgettable journey. This isn't just a trip to Boston; it's a chance to revolutionize learning and create memories that will last a lifetime.
Read More »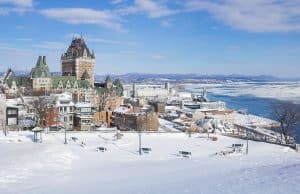 Quebec City, a UNESCO World Heritage site, is more than a destination; it's a classroom without borders. Our school trips to Quebec City offer students the chance to explore history, culture, and language in one of North America's most enchanting cities. With hands-on learning, guided tours, and a rich tapestry of experiences, we aim to unlock educational adventures that will inspire young minds. Discover why Quebec City is the ideal backdrop for transformative learning experiences.
Read More »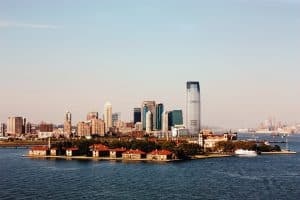 Ellis Island stands as a symbol of hope and opportunity for millions who embarked on a new life in the United States. In our blog, we take you on a captivating journey through time, delving into the Ellis Island Tour experience. Join us as we unlock the poignant stories, the immigration process, and the remarkable history that unfolded on this iconic island. Prepare to be inspired and touched by the stories of those who sought the American Dream, and those who helped make it a reality.
Read More »