Veterans Day holds a deep historical significance that transcends time and serves as a reminder of the sacrifices made by countless individuals throughout American history. The roots of this holiday trace back to the aftermath of World War I when an armistice was signed on November 11, 1918, effectively ending the hostilities of the Great War. The armistice came into effect at the 11th hour of the 11th day of the 11th month, signifying a momentous occasion.
In 1919, President Woodrow Wilson proclaimed November 11th as Armistice Day, a day dedicated to honoring the soldiers who had fought in World War I. The end of World War I was initially seen as the war to end all wars, and the day was marked with parades, ceremonies, and heartfelt tributes to the "doughboys" who had served in the conflict. This commemoration of the end of World War I laid the foundation for what would eventually become Veterans Day.
However, history took a different course, and World War I did not end up being the last global conflict. World War II and the Korean War followed, highlighting the need to recognize and honor veterans of all wars. As a result, in 1954, Armistice Day was officially renamed Veterans Day to acknowledge the service and sacrifices of all American veterans, past and present.
A Timeless Tradition of Gratitude
Veterans Day is not just a holiday; it is a timeless tradition of gratitude. It is a day when the nation collectively pauses to express appreciation for the men and women who have served in the U.S. military. This gratitude extends to veterans from all branches of the armed forces, including the Army, Navy, Air Force, Marines, and Coast Guard.
The observance of Veterans Day includes various ceremonies, parades, and tributes held across the country. Schools, businesses, and communities come together to honor veterans, often inviting them to share their experiences and stories. These interactions create a bridge between generations, enabling younger Americans to learn from the wisdom and experiences of those who have served their country.
One of the most iconic symbols of Veterans Day is the red poppy flower. Inspired by the famous war poem "In Flanders Fields" by Lieutenant Colonel John McCrae, the red poppy has become a symbol of remembrance. It is worn by many as a sign of respect for veterans and as a reminder of the sacrifices made in the pursuit of peace and freedom.
The Greatest Generation: World War II Veterans
The generation that fought and triumphed in World War II is often referred to as "The Greatest Generation." These veterans faced unimaginable challenges, from the beaches of Normandy to the Pacific islands. They displayed unwavering determination in the face of adversity. Their stories, like that of Audie Murphy, the most decorated combat soldier of World War II, continue to inspire us today.
The Korean War Veterans
The Korean War, often called the "Forgotten War," demanded tremendous sacrifices from American troops. Veterans of this conflict, such as Captain Lewis Millett, who received the Medal of Honor for his valor in combat, remind us of the bravery displayed in the face of adversity.
Vietnam Veterans
The Vietnam War was a deeply divisive conflict, and many Vietnam veterans returned home to a nation that did not fully appreciate their sacrifices. Nevertheless, veterans like Lieutenant Colonel Charles Kettles, who risked his life to save fellow soldiers in the Battle of Ia Drang, embody the selflessness and bravery of those who served.
The Modern Era: Iraq and Afghanistan Veterans
In the modern era, veterans of the Iraq and Afghanistan conflicts have faced unique challenges, including unconventional warfare and complex geopolitical landscapes. Their stories, like that of Sergeant Dakota Meyer, who received the Medal of Honor for his actions in Afghanistan, highlight the adaptability and resilience of today's veterans.
These stories, though from different eras and conflicts, share common themes of bravery, selflessness, and a commitment to defending the principles of freedom and democracy. Veterans Day allows us to remember and honor these stories and the individuals who lived them.
Honoring Veterans Beyond Veterans Day
While Veterans Day is a dedicated occasion for honoring veterans, it is essential to understand that the need to appreciate and support veterans extends far beyond this single day. Veterans often face unique challenges upon returning to civilian life, and it is the duty of society to provide the necessary support and resources.
Accessible Healthcare for Veterans
One of the fundamental ways to support veterans is by ensuring their access to high-quality healthcare. The Department of Veterans Affairs (VA) plays a crucial role in addressing the healthcare needs of veterans, including physical and mental health services. Initiatives such as the VA MISSION Act of 2018 aim to improve veterans' access to quality healthcare, addressing issues like long wait times and ensuring that veterans receive timely and appropriate care.
Transitioning to Civilian Life
Veterans face the challenge of transitioning from military service to civilian life. This transition can be accompanied by unique difficulties, including finding employment, pursuing education, and adjusting to a different way of life. Programs and organizations like Hire Heroes USA and the Wounded Warrior Project offer valuable resources and employment opportunities for veterans, facilitating their reintegration into civilian society.
Mental Health Support
Recognizing the psychological toll of military service is essential. Many veterans grapple with mental health issues, including post-traumatic stress disorder (PTSD) and depression. Removing the stigma surrounding mental health issues is a collective responsibility, and initiatives like the "Be There" campaign seek to promote mental health awareness and support among veterans and their communities.
Veterans Day is a momentous occasion that transcends history and serves as a timeless tradition of gratitude. It is a day when the nation collectively pauses to honor the service and sacrifices of veterans who have defended freedom and democracy. However, the commitment to veterans should extend beyond November 11th. It requires ongoing support, understanding, and dedication to ensuring that veterans receive the care, opportunities, and recognition they deserve.
As we celebrate Veterans Day, let us remember that veterans are not just heroes on a single day; they are heroes every day. Their service, resilience, and sacrifices have shaped the course of history and continue to define the character of our nation. In saluting their service, we affirm our commitment to the values they have defended—freedom, democracy, and the pursuit of a better future for all.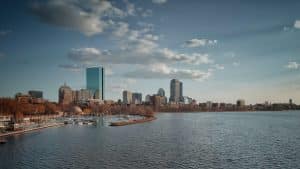 Are you ready to transform education into an adventure? Our 8th Grade Boston Expedition is not just a school trip; it's a revolutionary learning experience. Step back in time along the Freedom Trail, immerse yourself in diverse cultures, and unlock the mysteries of science—all in one unforgettable journey. This isn't just a trip to Boston; it's a chance to revolutionize learning and create memories that will last a lifetime.
Read More »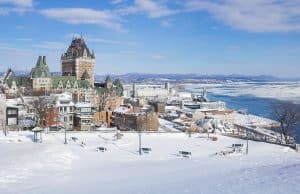 Quebec City, a UNESCO World Heritage site, is more than a destination; it's a classroom without borders. Our school trips to Quebec City offer students the chance to explore history, culture, and language in one of North America's most enchanting cities. With hands-on learning, guided tours, and a rich tapestry of experiences, we aim to unlock educational adventures that will inspire young minds. Discover why Quebec City is the ideal backdrop for transformative learning experiences.
Read More »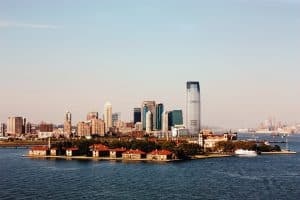 Ellis Island stands as a symbol of hope and opportunity for millions who embarked on a new life in the United States. In our blog, we take you on a captivating journey through time, delving into the Ellis Island Tour experience. Join us as we unlock the poignant stories, the immigration process, and the remarkable history that unfolded on this iconic island. Prepare to be inspired and touched by the stories of those who sought the American Dream, and those who helped make it a reality.
Read More »