As you stroll down 5th Street in the Northeast part of Washington DC, you can't help but notice the sleek, modern buildings with glass facades that surround Union Market. The once bustling wholesale food market has undergone a transformation and is now a foodie haven and a hub for creativity and culture. In this blog post, we'll give you an insider's guide to Union Market and explore everything it has to offer.
A Brief History of Union Market
Union Market has been a cornerstone of DC's food scene for over 140 years. It was originally built in 1931 as a wholesale food market to provide fresh produce, meat, and fish to restaurants and grocery stores in the area. For decades, Union Market was a bustling hub of activity, with vendors hawking their wares and customers haggling over prices.
However, as the years went on, the market began to decline. By the 1960s, many of the vendors had moved out and the market was in disrepair. In 1981, a fire destroyed most of the buildings, leaving the area a ghost town.
It wasn't until the early 2000s that developers began to take notice of the potential of Union Market. In 2012, the market was renovated and reopened as a destination for foodies and creatives. Today, Union Market is a thriving community hub that hosts everything from cooking classes to cultural events.
The Food Scene at Union Market
One of the biggest draws of Union Market is, of course, the food. With over 40 vendors, there's something for everyone. Whether you're in the mood for sushi, tacos, or a classic burger, you can find it here.
One of the most popular spots is Rappahannock Oyster Bar, which serves up fresh seafood and craft cocktails. For something a bit heartier, head over to Stellina Pizzeria for some of the best Neapolitan-style pizza in the city. Or, if you're in the mood for something sweet, stop by the legendary DC bakery, Baked & Wired, for their famous cupcakes and other sweet treats.
One of the most exciting things about Union Market is that the vendors change regularly, so there's always something new to discover. This makes it the perfect spot for adventurous eaters who want to try new things and explore different cuisines.
Shopping at Union Market
In addition to the food, Union Market is also a great spot for shopping. The market is home to a variety of vendors that sell everything from handmade soap to locally-made clothing.
One standout vendor is Salt & Sundry, which sells home goods and decor that are both stylish and functional. They also carry a variety of products from local artisans, so it's a great spot to pick up a unique souvenir or gift.
Another great spot to check out is Peregrine Espresso, which serves up delicious coffee and sells beans and brewing equipment for coffee enthusiasts. If you're a tea lover, head over to The District Tea Company, which offers a variety of loose leaf teas and tea accessories.
Events and Activities at Union Market
Union Market isn't just a place to eat and shop; it's also a hub for creativity and culture. The market hosts a variety of events and activities throughout the year, from cooking classes to art shows.
One of the most popular events is the annual Emporiyum, a foodie festival that brings together some of the best artisanal food vendors from around the country. The market also hosts regular outdoor movies and live music performances, making it a great spot for a night out with friends or a family-friendly outing.
If you're looking for a more hands-on experience, Union Market also offers a variety of cooking classes and workshops. The Culinary Education Center at Union Market hosts classes on a variety of topics, from pasta making to mixology, so there's something for every skill level and interest.
One of the unique experiences you can have at Union Market is taking a guided tour. The market offers a variety of tours that showcase the history and architecture of the space, as well as the food and drink offerings. It's a great way to get an insider's look at the market and learn more about the vendors and their products.
Community and Sustainability at Union Market
One of the core values of Union Market is sustainability. Many of the vendors use locally-sourced ingredients and eco-friendly practices to reduce their impact on the environment. For example, Trickling Springs Creamery, a dairy vendor at Union Market, uses milk from grass-fed cows and minimizes their packaging waste.
Union Market also has a strong commitment to community. The market hosts regular events and activities that bring people together and foster a sense of connection and belonging. For example, they recently hosted a "Pay It Forward" event, where customers were encouraged to buy an extra item from a vendor and donate it to a local charity.
In addition, the market partners with local organizations to give back to the community. For example, they've partnered with DC Central Kitchen, a non-profit organization that works to combat hunger and poverty, to offer job training and employment opportunities to individuals in need.
Union Market is a unique and vibrant destination in the heart of Washington DC. From the food and shopping to the events and activities, there's something for everyone to enjoy. Whether you're a local looking for a fun weekend activity or a tourist exploring the city, Union Market is definitely worth a visit. As you explore the market, take some time to learn about the history and sustainability practices that make it such a special place. And don't forget to try some of the amazing food – you won't be disappointed!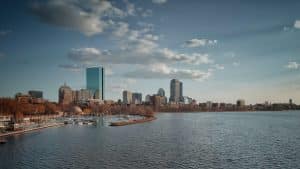 Are you ready to transform education into an adventure? Our 8th Grade Boston Expedition is not just a school trip; it's a revolutionary learning experience. Step back in time along the Freedom Trail, immerse yourself in diverse cultures, and unlock the mysteries of science—all in one unforgettable journey. This isn't just a trip to Boston; it's a chance to revolutionize learning and create memories that will last a lifetime.
Read More »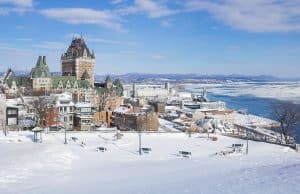 Quebec City, a UNESCO World Heritage site, is more than a destination; it's a classroom without borders. Our school trips to Quebec City offer students the chance to explore history, culture, and language in one of North America's most enchanting cities. With hands-on learning, guided tours, and a rich tapestry of experiences, we aim to unlock educational adventures that will inspire young minds. Discover why Quebec City is the ideal backdrop for transformative learning experiences.
Read More »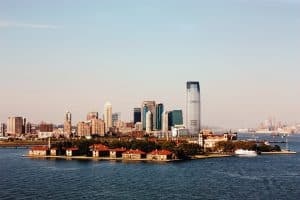 Ellis Island stands as a symbol of hope and opportunity for millions who embarked on a new life in the United States. In our blog, we take you on a captivating journey through time, delving into the Ellis Island Tour experience. Join us as we unlock the poignant stories, the immigration process, and the remarkable history that unfolded on this iconic island. Prepare to be inspired and touched by the stories of those who sought the American Dream, and those who helped make it a reality.
Read More »