The beautiful land that Canada has to offer is just one reason to book your next group trip in the "Great White North". Your group trip can tour the great provinces Canada has (Alberta, British Columbia, Manitoba, New Brunswick, Newfoundland and Labrador, Nova Scotia, Ontario, Prince Edward Island, Quebec, and Saskatchewan). Historic cities, delicious foods, and gorgeous views are in your future. Get the conversation started on a trip to Canada today!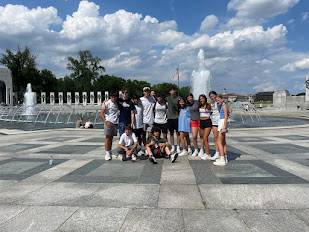 Inclusions
for every trip
We at Landmark pride ourselves in transparent travel. We do not want any surprises to occur on your trip. All trip inclusions are explained in the selling process and our guaranteed to our customers. Any additional inclusions will be outlined in the contract prior to the trip date.
Traveling with Landmark means that you do not have to worry about a thing. If something happens and you need to cancel, let the travel insurance cover it.
We want to keep everyone safe on our trips. From overnight security at hotels to safety wristbands, Landmark has you and your group covered to make sure everyone is safe and sound.