Pack your bags and let's hit the road!
The United States of America is full of exciting and educational landmarks that can suit any group's desires. Admire the stunning natural landscapes of national parks. Cruise by majestic mountains and uncover American history in cultural cities. No matter what interests drive your travel plans, our tours of the United States have something for every traveler.
It's hard to pick the right city for your group, don't worry we have 
an endless list of some of our top choices.
Washington D.C.
District of Columbia
Washington D.C
Orlando, FL
Boston, MA
New York, NY
Gettysburg, PA
Seattle, WA
Atlanta, GA
San Francisco, CA
Chicago, IL
Philadelphia, PA Inclusions
for every trip
We at Landmark pride ourselves in transparent travel. We do not want any surprises to occur on your trip. All trip inclusions are explained in the selling process and our guaranteed to our customers. Any additional inclusions will be outlined in the contract prior to the trip date.
You've got questions.
We've got answers.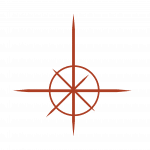 Come and see why Landmark is the best in Educational travel when you book with us. Cick below to make your fully customized trip with one of our Landmark representatives.