Historically Black Colleges and Universities (HBCUs) have produced some of the most influential leaders in a variety of fields, from politics and entertainment to sports and education. In this post, we will profile several famous alumni from HBCUs and examine their impact on society.
Toni Morrison (Howard University)
Toni Morrison, a Nobel Prize-winning author, was a Howard University alumna. Her novels, including "Beloved," "The Bluest Eye," and "Song of Solomon," tackle themes of racial identity, family, and community. Morrison's work has been widely celebrated and has received numerous accolades, including the Pulitzer Prize for "Beloved." She is widely regarded as one of the greatest American novelists of the 20th century and her works continue to inspire and challenge readers to confront the complexities of race and history.
Martin Luther King Jr. (Morehouse College)
Martin Luther King Jr. was a student at Morehouse College where he studied theology and became involved in the civil rights movement. King went on to become one of the most iconic figures in American history, known for his leadership in the fight for racial equality and his powerful oratory skills. His famous "I Have a Dream" speech delivered at the Lincoln Memorial in 1963 remains one of the most famous speeches in American history. King's legacy continues to inspire people around the world to fight for justice and equality.
Maya Angelou (Wiley College)
Maya Angelou was a famous poet, author, and civil rights activist. She attended Wiley College where she studied drama and dance. Angelou is best known for her 1969 memoir, "I Know Why the Caged Bird Sings," which chronicles her childhood and early adulthood, including her experiences with racism, poverty, and sexual assault. Her work has been widely acclaimed and has inspired many to speak out against injustice. Angelou was also a prominent figure in the civil rights movement, working closely with Martin Luther King Jr. and Malcolm X.
Oprah Winfrey (Tennessee State University)
Oprah Winfrey, a media mogul and philanthropist, attended Tennessee State University where she studied communication. She went on to become a popular talk show host, launching "The Oprah Winfrey Show" in 1986, which became the highest-rated daytime talk show in the country. Winfrey is also the founder of the Oprah Winfrey Network and has been recognized for her philanthropic efforts, including the Oprah Winfrey Leadership Academy for Girls in South Africa. Her influence on American culture is immense, and she continues to inspire and empower women everywhere.
Thurgood Marshall (Lincoln University)
Thurgood Marshall was a Supreme Court Justice and civil rights attorney. He attended Lincoln University where he studied law. Marshall is best known for his work as a civil rights attorney, particularly for his role in the landmark case of Brown v. Board of Education, which declared segregation in public schools unconstitutional. He went on to become the first African American Supreme Court Justice, serving on the bench from 1967 to 1991. His legacy as a champion of civil rights and equality continues to inspire people today.
In conclusion, these famous alumni from HBCUs have had a profound impact on society, shaping our collective understanding of race, justice, and equality. Their contributions continue to inspire future generations to strive for a better, more just world. These profiles highlight the importance of HBCUs and the critical role they have played in shaping the lives of some of the most influential people in American history.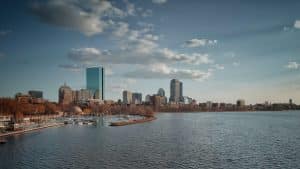 Are you ready to transform education into an adventure? Our 8th Grade Boston Expedition is not just a school trip; it's a revolutionary learning experience. Step back in time along the Freedom Trail, immerse yourself in diverse cultures, and unlock the mysteries of science—all in one unforgettable journey. This isn't just a trip to Boston; it's a chance to revolutionize learning and create memories that will last a lifetime.
Read More »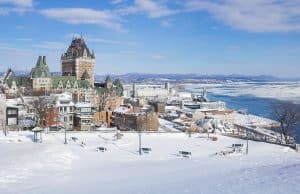 Quebec City, a UNESCO World Heritage site, is more than a destination; it's a classroom without borders. Our school trips to Quebec City offer students the chance to explore history, culture, and language in one of North America's most enchanting cities. With hands-on learning, guided tours, and a rich tapestry of experiences, we aim to unlock educational adventures that will inspire young minds. Discover why Quebec City is the ideal backdrop for transformative learning experiences.
Read More »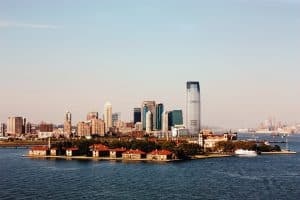 Ellis Island stands as a symbol of hope and opportunity for millions who embarked on a new life in the United States. In our blog, we take you on a captivating journey through time, delving into the Ellis Island Tour experience. Join us as we unlock the poignant stories, the immigration process, and the remarkable history that unfolded on this iconic island. Prepare to be inspired and touched by the stories of those who sought the American Dream, and those who helped make it a reality.
Read More »