Honor and History: Arlington National Cemetery
Nestled on the rolling hills overlooking the Potomac River, Arlington National Cemetery stands as a timeless testament to honor, history, and the indomitable spirit of a nation. This revered burial ground, with its seemingly endless rows of white headstones, tells the stories of those who have made the ultimate sacrifice in service to the United States. It is a place of profound significance, where the past, present, and future converge in a solemn tribute to America's heroes.
A Place of Reverence and Reflection
Arlington National Cemetery, spanning over 600 acres, is a place of solemnity and reflection. It is where the nation comes to pay homage to its fallen heroes. The cemetery's origins can be traced back to the American Civil War when the estate's owner, Mary Anna Custis Lee, wife of General Robert E. Lee, vacated the property as the conflict unfolded. The U.S. government seized the land, and it would soon become a final resting place for Union soldiers.
In May 1864, the first military burial took place on these hallowed grounds. Private William Christman, a Union soldier, was laid to rest, marking the inception of what would evolve into Arlington National Cemetery. Over the decades, this cemetery has grown to encompass the remains of brave men and women from every branch of the U.S. military.
A Reflection of American History
As one walks through Arlington National Cemetery, they are not merely strolling among tombstones; they are traversing the annals of American history. Each section, row, and headstone tells a story of sacrifice, valor, and duty. It is a living history book that spans generations and conflicts.
World War I and the Tomb of the Unknown Soldier
The Tomb of the Unknown Soldier, dedicated in 1921, stands as a poignant tribute to the unidentified American soldiers who gave their lives in World War I. This monument represents the nation's commitment to never forget those who remain nameless. The Changing of the Guard ceremony, which takes place at the tomb, is a solemn and precise ritual that underscores the respect and honor accorded to these unknown heroes.
World War II and Beyond
Arlington National Cemetery is not merely a repository of past sacrifices; it is an active burial ground. It continues to receive the remains of those who have served in more recent conflicts, including World War II, the Korean War, Vietnam, the Gulf War, Iraq, Afghanistan, and countless other deployments. The cemetery expands with every new generation of heroes, ensuring that it remains a place of honor for those who have defended freedom and democracy.
Leaders and Luminaries
While Arlington National Cemetery primarily serves as the final resting place for servicemen and women, it also holds the graves of influential leaders and luminaries who have shaped American history. President John F. Kennedy, whose eternal flame burns brightly near his gravesite, is one such luminary. The gravesite is a place of pilgrimage for millions of visitors, where they pay their respects to a fallen leader whose life was tragically cut short.
Beyond the Graves: Monuments and Memorials
Arlington National Cemetery is not solely defined by its graves but also by the numerous monuments and memorials that dot its landscape. These tributes serve as reminders of the sacrifices made by those interred here and the enduring gratitude of a nation.
The Women in Military Service for America Memorial is one such monument. This striking edifice honors the contributions of women in the U.S. armed forces throughout history. The memorial serves as a reminder that women have played pivotal roles in the defense of their country, often in the face of adversity and discrimination.
Ceremonies and Traditions
Arlington National Cemetery is the stage for several solemn ceremonies and traditions that underscore its significance. Among the most well-known is the annual wreath-laying ceremony at the Tomb of the Unknown Soldier on Memorial Day. The president or a high-ranking government official typically presides over this event, which is attended by dignitaries and the public alike. The laying of wreaths by representatives of various organizations is a poignant symbol of respect and remembrance.
Veterans Day, another significant occasion, sees the cemetery filled with visitors paying tribute to those who have served. The Avenue of Flags, where large U.S. flags are flown over the graves, serves as a striking visual testament to the nation's gratitude.
Arlington National Cemetery is not just a burial ground; it is a living tribute to the sacrifice, courage, and unwavering commitment of those who have served in the U.S. military. It is a place where history and honor converge, where the stories of the past merge with the present and inspire future generations. As long as America values its military heritage and honors its veterans, Arlington National Cemetery will remain a place of profound significance and enduring honor, reminding us all of the debt of gratitude we owe to those who have served.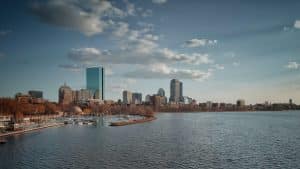 Are you ready to transform education into an adventure? Our 8th Grade Boston Expedition is not just a school trip; it's a revolutionary learning experience. Step back in time along the Freedom Trail, immerse yourself in diverse cultures, and unlock the mysteries of science—all in one unforgettable journey. This isn't just a trip to Boston; it's a chance to revolutionize learning and create memories that will last a lifetime.
Read More »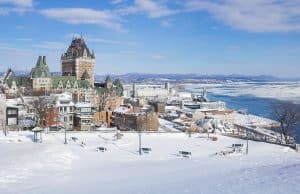 Quebec City, a UNESCO World Heritage site, is more than a destination; it's a classroom without borders. Our school trips to Quebec City offer students the chance to explore history, culture, and language in one of North America's most enchanting cities. With hands-on learning, guided tours, and a rich tapestry of experiences, we aim to unlock educational adventures that will inspire young minds. Discover why Quebec City is the ideal backdrop for transformative learning experiences.
Read More »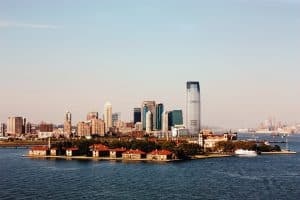 Ellis Island stands as a symbol of hope and opportunity for millions who embarked on a new life in the United States. In our blog, we take you on a captivating journey through time, delving into the Ellis Island Tour experience. Join us as we unlock the poignant stories, the immigration process, and the remarkable history that unfolded on this iconic island. Prepare to be inspired and touched by the stories of those who sought the American Dream, and those who helped make it a reality.
Read More »