Come visit the city that never sleeps! Catch a broadway show, stroll through central park, visit the statue of liberty, and eat some of the best food in the country. There is truly something for everyone and so many opportunities for your group to explore. Contact us to plan your next group trip to New York City.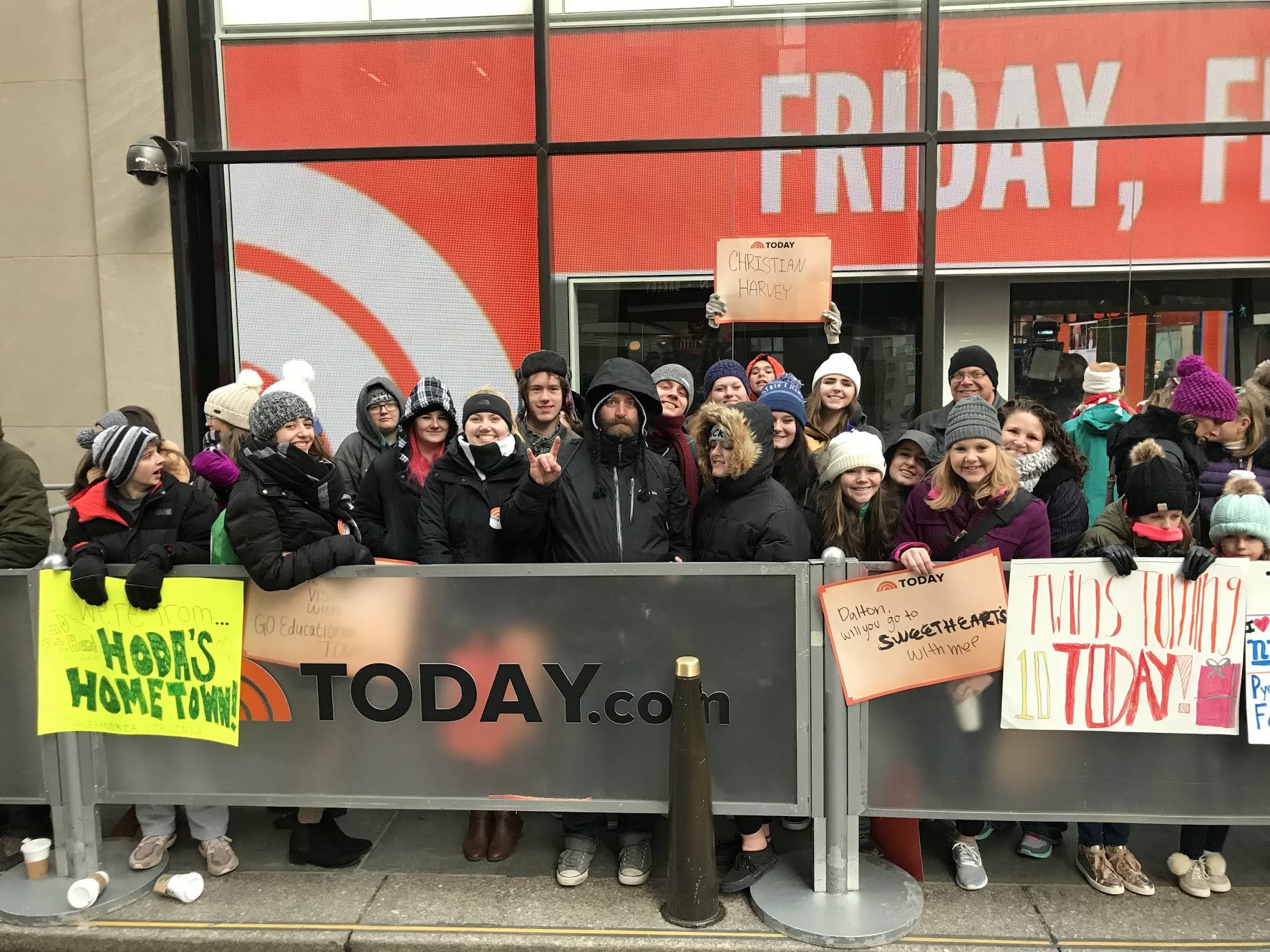 We have over 50 years of combined experience in the tourism industry. Let our specialists share our knowledge and passion for travel with your group.
As your tour manager, Landmark Leaders manage the logistics of your trip allowing you to savor the new adventure with your students hassle-free.
We want to give you the best experience possible. Each tour is specifically customized to fit your group's needs.
3 Days, 2 Nights
Experience all that New York City has to offer on our Introduction to New York City Tour. Contact us today to book your next group trip in New York City.
3 Days, 2 Nights
Visit some of the most popular art museums in the United States, or indulge in a private workshop. Let the creative energy fill your student's minds when you book your next tour in New York City. 
3 Days, 2 Nights
For many students, visiting NYC is a dream come true. If you have a talented group that loves all things related to performative arts, we have a dedicated program for you.
Customization made simple
Inclusions
for every trip
We at Landmark pride ourselves in transparent travel. We do not want any surprises to occur on your trip. All trip inclusions are explained in the selling process and our guaranteed to our customers. Any additional inclusions will be outlined in the contract prior to the trip date.
Educational School Tours to Montreal: There is No Substitute for Experience
The allure of Montreal's French culture and history is undeniable. And with many educational school tours, you can bring your students to a city they'll never forget.
Montreal is home to some of Canada's most beautiful architecture, including the Notre Dame Basilica, which draws thousands of visitors annually. The Gothic-style basilica was built in 1829 and featured a large central nave covered by a barrel vault ceiling and topped by an elaborate dome. The basilica also houses a museum featuring religious artifacts and works of art.
Montreal is also known for its many festivals, including the Festival International de Jazz de Montreal, which takes place every summer from June 21st through July 1st. Held at Parc Jean-Drapeau on Île Sainte-Hélène and Île Notre-Dame, this festival attracts over one million visitors each year who come to see top jazz musicians perform live music throughout the city.
Your students deserve the trip of a lifetime!
Montreal class trips are a great way to get your students out of their comfort zone and let them experience something new.
Montreal is home to a wide variety of educational institutions, each with its unique offerings. Our team at Landmark Educational Tours has the experience and expertise to help you plan an unforgettable class trip in Montreal.
Our class trips to Montreal are designed to be educational and fun, so your child will come home with a wealth of new knowledge and a great story to tell their friends. And they'll be so excited by it that they won't even realize they're learning!
We know what it's like when your child goes on a class trip: you want them to have a great time, but you also want them to learn something—and we can help with both things!
Our tours are led by experts who know everything there is to know about the city of Montreal, having lived there for years themselves. They're dedicated to ensuring your child has an experience they'll never forget.
Give your students the best trip of their lives.
Here at Landmark, we know one of the best ways to learn is by experiencing things first-hand. That's why our mission is to provide you with an educational experience that will stick with your students for years to come. We offer trips to Montreal and other intriguing destinations to help you take your student's education to new levels.
Our trips are designed around the needs of each school or class. Whether you're looking for a fun way for your students to practice their French skills or a more serious way to learn about Canadian history and culture, we can help you create an itinerary that will give them exactly what they need. We can even tailor our offerings to work well with any curriculum standards you have in place!
Our tours are perfect for any class trip: from middle schoolers' field trips to university students' study abroad programs. We'll handle everything from booking hotels to translating menus, so everyone on your team has a great time!
Don't miss out on all the destinations we offer.