Simon says…Je Me Souviens!   
Plan Your Next Memorable Quebec City Trip for Your Students
Embark on a memorable educational adventure with your students throughout the enchanting city of Quebec, through the expertise and passion of our experienced travel planning team.
Pour une aventure éducative mémorable avec vos étudiants à travers la ville enchanteresse de Québec, comptez sur notre équipe de planification de voyage expérimentée et passionnée.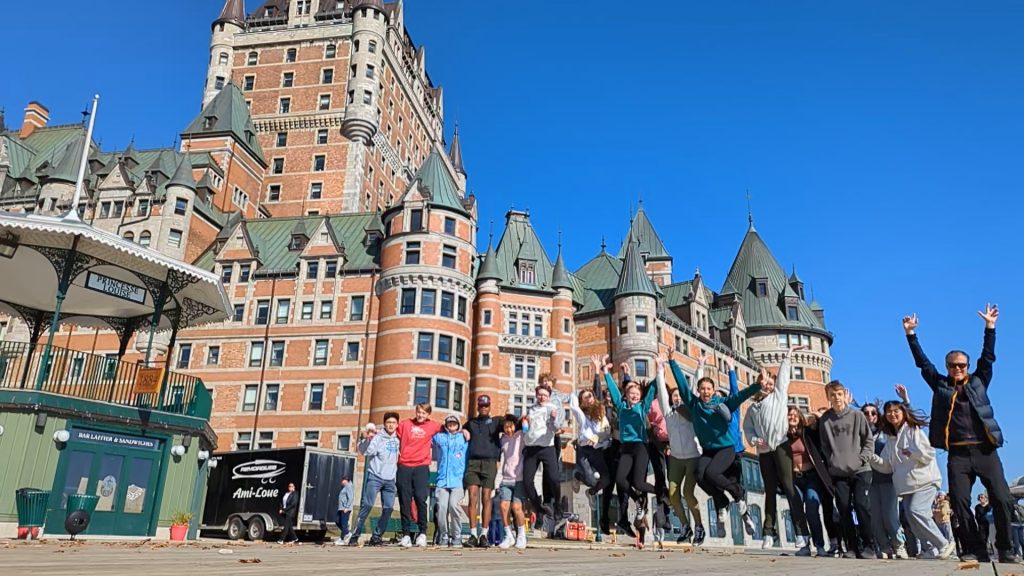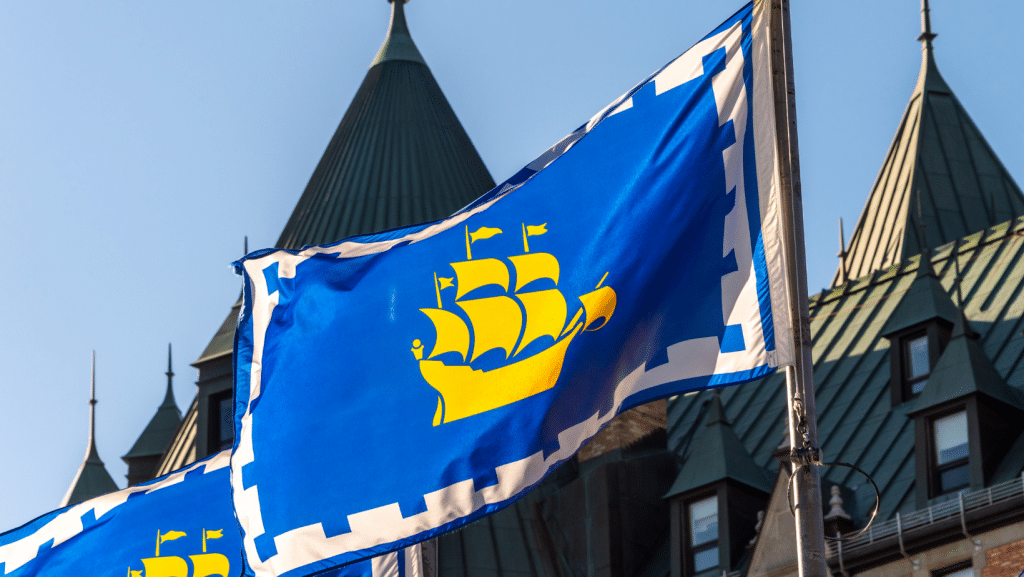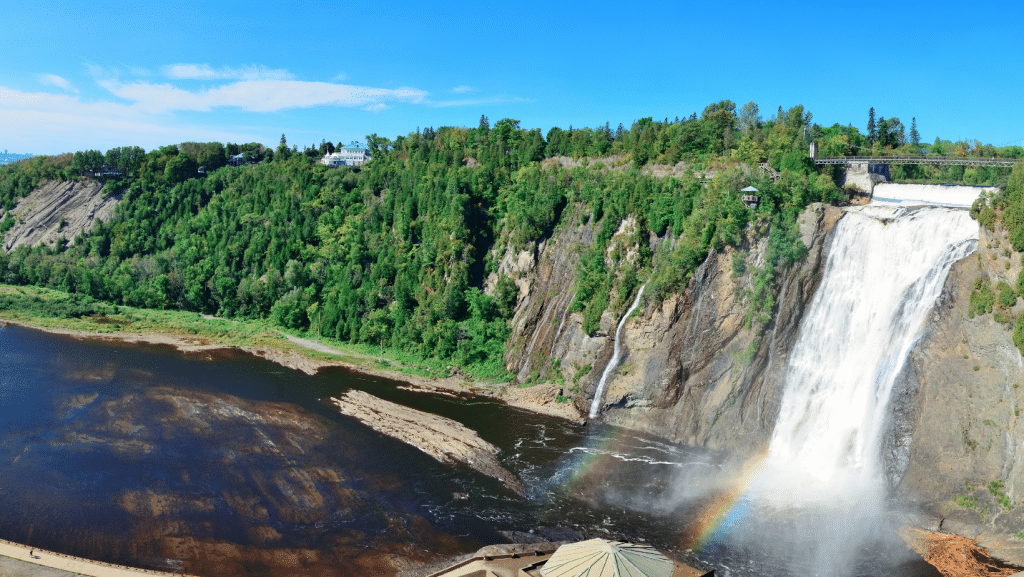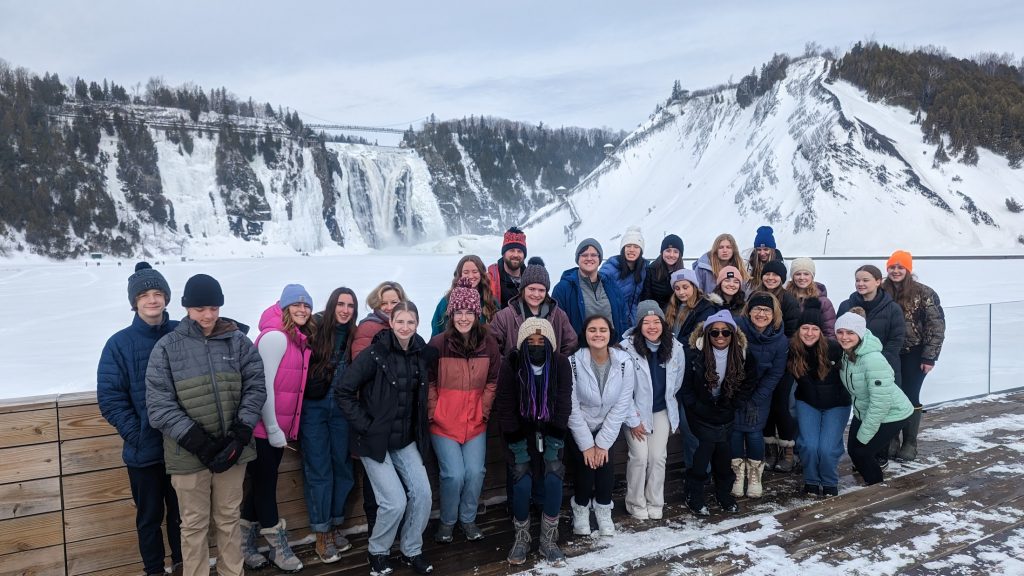 Discover Quebec City with Simon and his team
Après plus de vingt ans d'expérience, ma passion de partager la magie de la ville de Québec est toujours aussi vive. Chaque minute du voyage est précieuse pour les jeunes voyageurs, et moi-même ainsi que mon équipe travaillons sans relâche pour concrétiser cette expérience. Je vous attends avec impatience. 
À bientôt. SIMON
After two decades of experience, my passion for sharing the magic of Quebec City is still as strong as ever. Every minute of the trip is significant for young travelers, and my team and I work tirelessly to make this experience a reality. I am eagerly anticipating your arrival. 
See you soon. SIMON
This was our first time using Landmark Educational Tours and they were amazing! We took our middle school from Northern New Jersey to Boston for three days and two nights and the experience was incredible. The Landmark staff was incredibly easy to work with and customized all the plans to our needs. Michaela, Savannah, and all Landmark staff were tremendous and our students loved them! They worked closely with our trip advisors and administration as needed, were supportive, and accommodated any of our requests promptly! We will definitely be working with them in the future!
Michael Escalante
2023-06-02
Working with Landmark Educational Tours has been nothing but positive! With their help, we were able to come up with a tailored trip for our students. During the trip, we could focus on the task of chaperoning and leave the logistics to the representatives. They were a real pleasure to work with and we will be contacting for our next school trips!
I found this company through a Google search, and boy was I lucky. To say the service and attention was excellent doesn't even come close to explaining how wonderful it was working with Tara, our travel advisor. She coordinated a trip for us to Universal Studios Grad Bash 2023. We traveled with 33 high school seniors, which to many, would sound like a nightmare in the making, but Tara and all the people at landmark actually made it a dream come true. The trip went off without a single issue. Even when 2 students lost their park admission tickets, Skyler, who was with us every step of the trip, came to the rescue and was able to save the day. We are booking again now for next year!
Edward Santoro
2023-04-03
My first time experience with Landmark Educational Tours was awesome! From the office staff to our Landmark Leader Mikaela, everything was perfect! Our wants and needs came first. If there were any issues they were dealt with promptly and professionally. Changes were made to the itinerary in real time if needed. Everything form the additional tour leaders in the city, museum choices, food, to the coach driver was beyond our expectations. Our students will remember this experience for the rest of their lives! Thank you so very much Tara, Lacey, and Mikaela!!!
Student travel in the post-Covid world is challenging to say the least. At every step of the way, Landmark was on top of it. In the winter of 2023, I moved 110 middle school students, parents, and teachers across the continent to Washington DC restarting our annual 8th Grade DC Trip. The former company I used simply had priced themselves out of our ability to pay so I took a chance on Landmark. Michaela and later Tara were amazing to work with and our trip came off without a hitch. Two different flights, two buses, a party of over a hundred and we cruised through the trip without a delay or hiccup. They have a great cadre of restaurants they use to give the flavor of DC and the hosts and owners of those diners were genuinely glad to see Landmark. For those who have done student travel before, you know that is not always the case. This is probably one of the best indicators of how good Landmark really is, their vendors want them back. That has not been my experience with others (side eye directed at you World Strides). I recommend Landmark Student Travel highly. If you want more info, please feel free to reach out through this account. Brent Smiley Middle School Social Studies Teacher LAUSD
I cannot say enough positive things about Landmark Educational Tours! Our school used Landmark for an overnight, 8th Grade Field Trip to Washington DC - the trip had over 100 people in attendance and could not have run any smoother! Landmark took care of everything, from organizing transportation, lodging, and activities. The activities were thoughtfully planned with the students' interests in mind and our tour guides, Skylar and Mark could not have been more flexible, kind, and fun! We ran ahead of schedule one day and they were able to fit us into an additional museum at the last minute to give the kids the best experience possible. We will definitely be working with Landmark in the future!
We travelled to DC with over 100 students and chaperones. The landmark leaders were incredibly organized, efficient, and professional. I am looking forward to booking more trips with them in the future.
Michaela was very thorough, responsive and knowledgeable! It was a pleasure to work with her. The trip went very well and the parents and students enjoyed every minute!
Cannot recommend Landmark Educational Tours enough! Extremely knowledgeable and highly professional - would recommend to anyone.
Meghan Jenkins
2022-04-14
Experience
We have over 50 years of combined experience in the tourism industry. Let our specialists share our knowledge and passion for travel with your group.
Professional Tour Specialist
As your tour manager, Landmark Leaders manage the logistics of your trip allowing you to savor the new adventure with your students hassle-free.
Fully Customizable
We want to give you the best experience possible. Each tour is specifically customized to fit your group's needs.
Visite du Chateau Frontenac
La Citadelle de Quebec
Le Centre Morrin
Les Chutes Montmorency
La Tour Martello
L'Assemblee Nationale
La Place Royale
Observatoire du Complexe G
Le Funiculaire
Le Traversier de Levis
Le Canyon Ste-Anne
La cabane a Sucre
We at Landmark pride ourselves in transparent travel. We do not want any surprises to occur on your trip. All trip inclusions are explained in the selling process and our guaranteed to our customers. Any additional inclusions will be outlined in the contract prior to the trip date.
What are you waiting for?
Our experts are ready to get started customizing your next trip!