Trips customized for you. Not someone else.
Your group's trip should be specific to your needs. With Landmark we get down to the nitty gritty detail to ensure a fully customized experience.
Booking with Landmark is easy. Let's get the conversation started today! Click below to contact one of our tour specialists.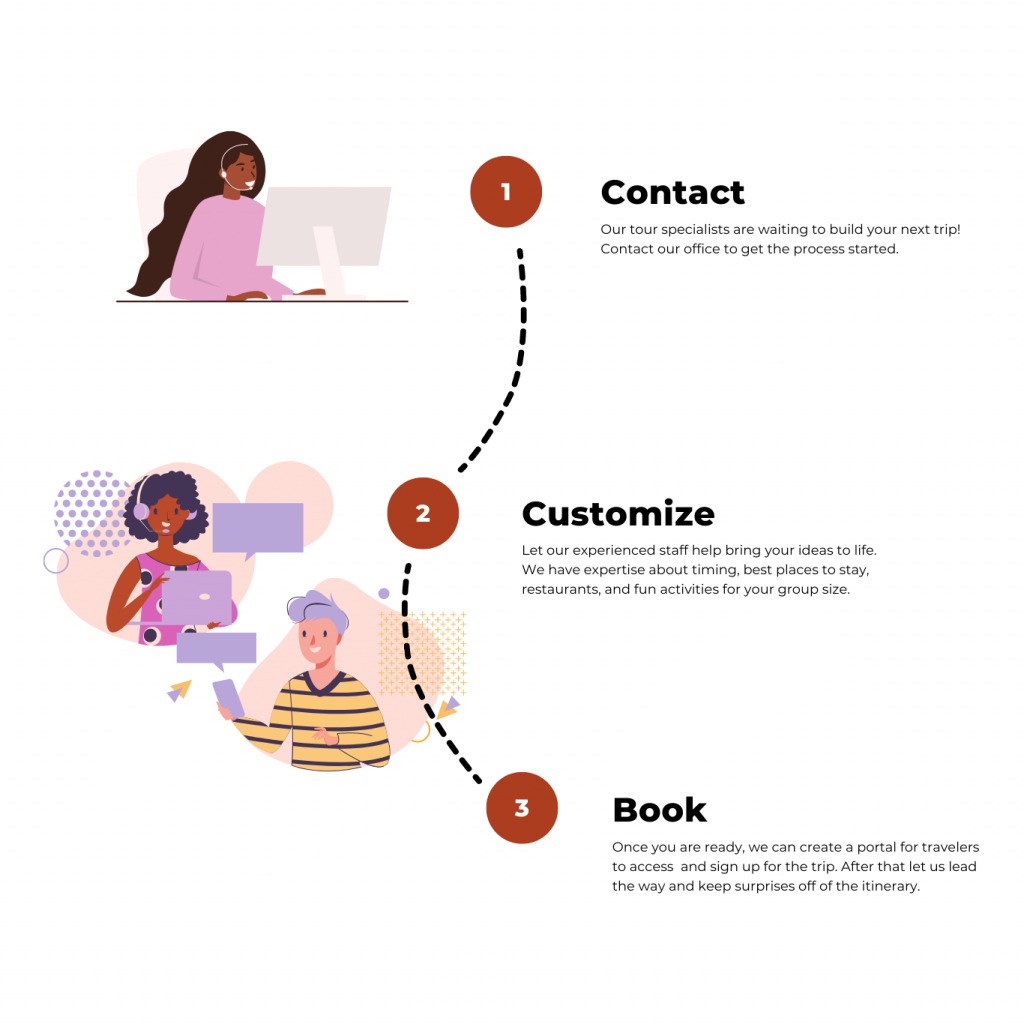 Inclusions
for every trip
We at Landmark pride ourselves in transparent travel. We do not want any surprises to occur on your trip. All trip inclusions are explained in the selling process and our guaranteed to our customers. Any additional inclusions will be outlined in the contract prior to the trip date.
Not sure where to start? We have countless curated itineraries pre-built and ready for you to use. Pick one and get started!