2025 Presidential Inauguration Student Tour
A trip they will never forget.
A visit to Washington D.C. during the Presidential Inauguration is an outstanding experiential opportunity. It's a celebratory, historic induction for the new of the Free World. Millions of people gather to witness the ceremony from the National Mall and beyond. If you have ever dreamed of such an adventure for your students, you'd be surprised to learn how easy it is to navigate at Landmark. 2025 is right around the corner; view our sample itinerary for more details!
Your tour package includes
Transportation
Hotel Accommodations
Attractions and Meals 
Landmark Tour Manager (24/7)
Optional Travel Insurance and so much more! 
Gettysburg Battlefield Tour
Presidential Inauguration
Presidential Memorials
War Memorials
George Washington's Mount Vernon Estate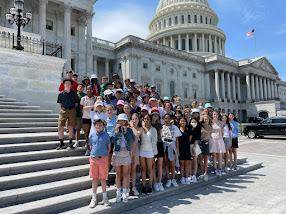 One of our tour specialists is ready to help plan your next trip!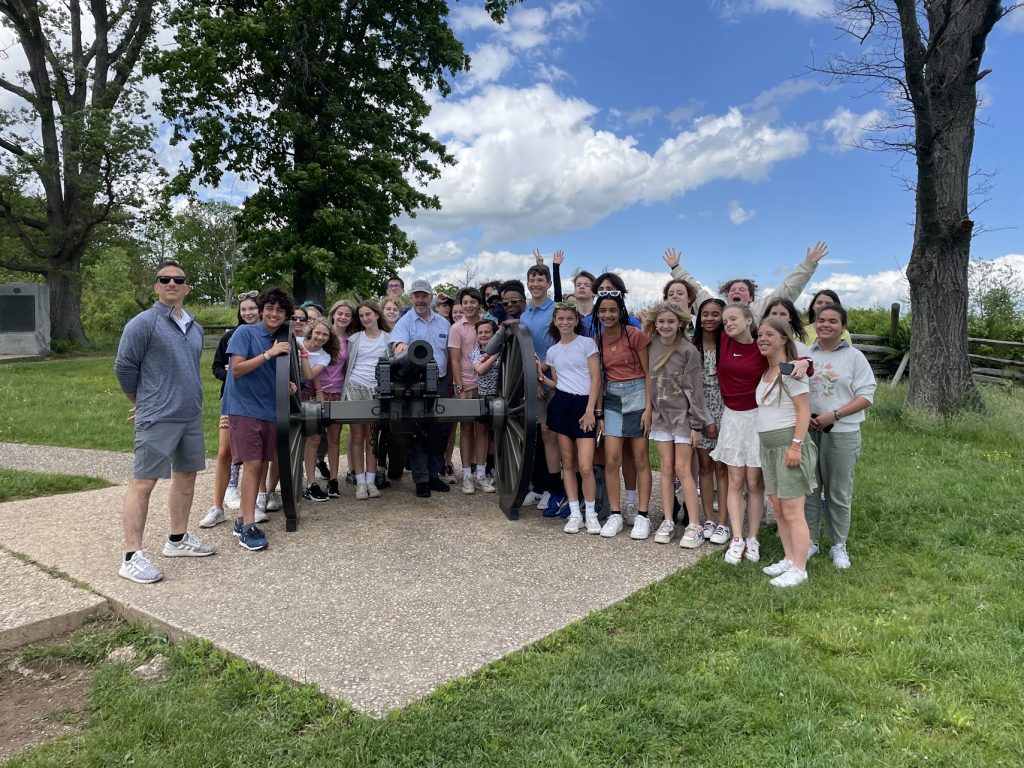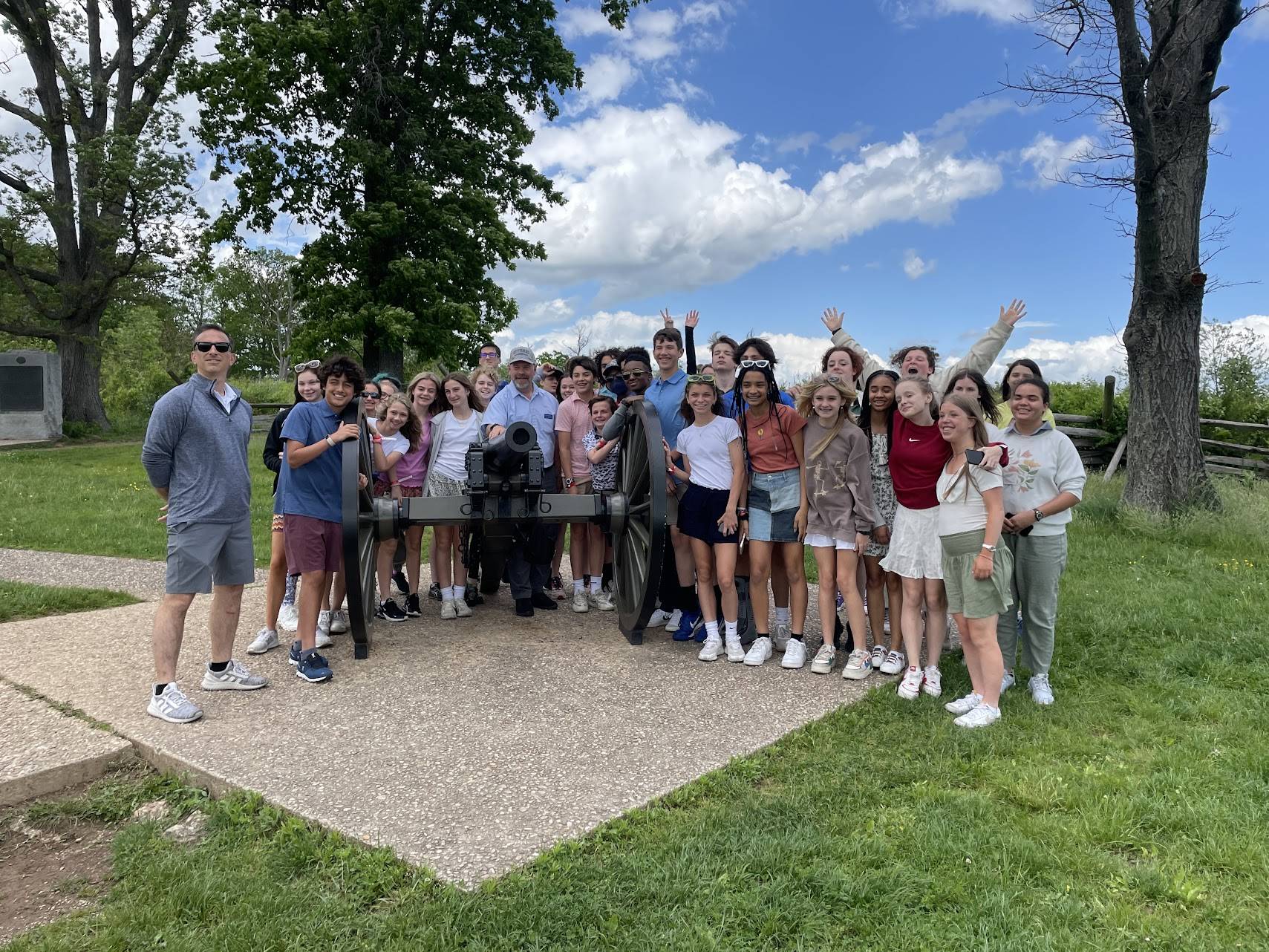 Request a meet and greet with your state representative or senators!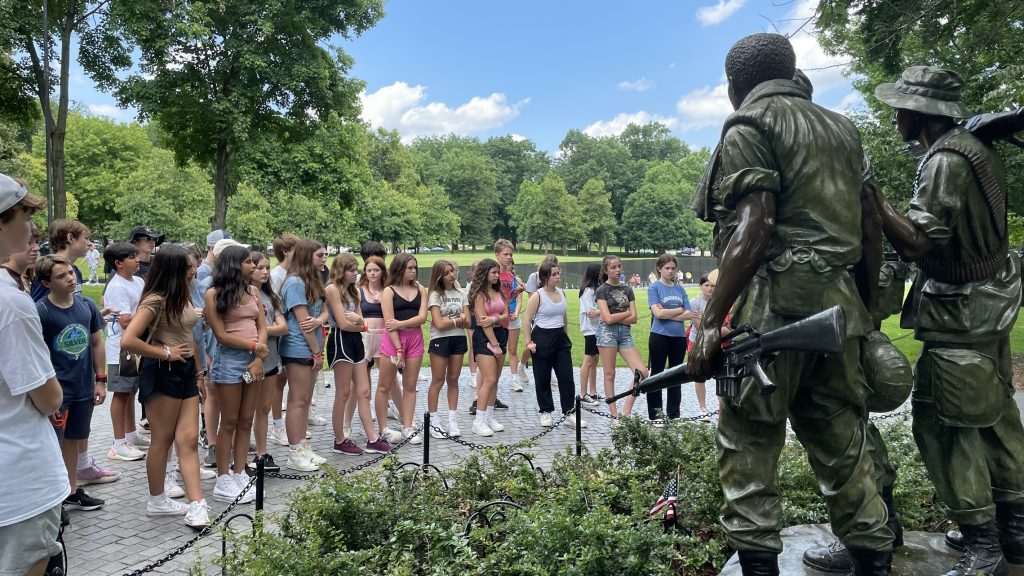 Day 1: Arrival in Gettysburg (Sunday, January 19, 2025)
Prepare to depart with your 8th grade group to the Nation's Capital, Washington, DC by motorcoach, train or plane! Take a  shuttle transportation to Gettysburg, Pennsylvania. Lunch includes a sandwich box.  In the afternoon you will tour Gettysburg National Military Park with Licensed Military Guide. After the tour, the group is set to enjoy their first sit-down dinner together at Dobbin House Tavern or Similar Sit-Down Group Dinner. Once dinner is complete, the group takes off to their hotel for overnight accommodations in Gettysburg, Pennsylvania.
Day 2: Inauguration Day (Monday, January 20, 2025)
Attend the Presidential Inauguration 2025; Washington, D.C. Beginning at noon, the president takes the oath of office President's Inauguration Address Presidential Parade Route. Next on the itinerary, lunch, at Ronald Reagan Building (Meal Food Court Voucher). After lunch, your group will explore Lincoln, Vietnam, and Korean War Memorials. Once the group has worked up an appetite, it's time for either a quick meal or a sit-down group dinner. Tonight's overnight accommodation is in either Virginia or Maryland.
Day 3: DC Sightseeing (Tuesday, January 21, 2025)
After enjoying a hotel breakfast, the group departs for Arlington National Cemetery; you will visit Tomb of the Unknown Soldier. Once done at Arlington National Cemetary, your group will head back to Washington to explore of the Tidal Basin memorials: TJ, FDR and MLK. Lunch will be a fast sandwich box. After lunch, your group will visit the Smithsonian Museums. After the tour, the group is set to enjoy their first sit-down dinner together.  Before heading back to the hotel, the group enjoys a walk through white House Viewing from Lafayette Park (Add On+ Guided Ghost Walking Tour), Washington Monument, and World War II Memorials. 
Day 4: Sightseeing + Depart for Home (Wednesday, January 22, 2025)
After breakfast this morning you will check out of your hotel and load your luggage up. The last stop before your departure is George Washington's Mount Vernon Estate and Grounds. Group leaders will receive include a lunch voucher before preparing for the final "Farewell!" to Washington, D.C. 
Don't miss out on all the destinations we offer.