The waterfront is a multibillion-dollar mixed-use development along Washington, DCs southwest waterfront. The waterfront is located at Washington, DCs Riverfront Park, located at 2100 E. 28th St., in the citys Northeast neighborhood. Hoffman-Madison Waterfront (HMW) is the development partnership behind The Wharfs Washington, D.C. Waterfront. The development of Hoffman-Madison Waterfront, The Wharf, is a public-private partnership and is the largest planned-unit development (PUD) in the history of Washington, DC.
The Wharf, Washington is the largest development in Washington, D.C., and is the second largest, and most active, waterfront development in the nation. Located on the Washington channel of the Potomac River, The Wharfs one-mile-long district was completed on October 12, 2022, five years after The Wharfs original groundbreaking in 2017. The Wharf is distinguished by a miles-long, pedestrian-friendly promenade stretching from the Municipal Fish Market to Fort McNair, as well as three new public parks, including The Green, a 1.5-acre greenspace connecting the waterfront with Maine Avenue and M Street SW.
At its core, The Wharf brings Washingtonians and visitors to the waterfront more, featuring four public docks and 17 acres of public parkland, as well as a new one-mile-long pedestrian path. The Wharf serves as a haven for culinary enthusiasts, as well as a cultural hub for music, history, and art. The newest Wharf neighborhood, located on the southwest side of D.C., includes multiple dining options, a fourth hotel, and three office buildings.
One of the more exciting parts of the new upgrade, says Hoffman, is the fact the public will now have waterfront access along The Wharf in Southwest Washington all the way up to Buzzard Point.
The Wharf is an extraordinary $3.6 billion, world-class, mixed-use development that has established D.C. as a truly waterfront city. Now, once again, you can be connected to todays capitols waterfront, in the Wharf.
Washington, DCs waterfront, five-year-old, mile-long entertainment district, is an excellent way to fill a half-day of your trip to the nations capital. Beyond concerts on the Wharf, there are plenty of other ways to enjoy live music in venues throughout the Wharf and the Southwest Waterfront. The Wharf has several live music venues, including Anthem Music Venue, and club venues Union Stage and Pearl Street Warehouse.
The Wharf has, in fact, its own restaurant scene, featuring Michelin-starred chefs, quick-casual favorites, and much more. Washington has a few really big restaurants – soon, it will host Gordon Ramsays Hells Kitchen, just its third location in America.
Not only does The Wharf DC offer housing, offices, hotels, retail, and cultural uses, along with a marina, but it is built around a vision of creating a place that brings communities together — a place for D.C.s residents and visitors alike to experience unique experiences along the waterfront.
Fittingly, it includes 10 acres of public waterfront parks, promenades, marinas, and docks — all of which are enhanced with monumental views and a lively culture. Covering over 3.5 million square feet of development, The Wharf is home to an extraordinary collection of residential, office, hotel, retail, restaurants, cultural uses, marinas, and public spaces including waterfront parks, promenades, piers, and docks. The Wharf also boasts 14 acres of parks and public spaces, a 600,000-gallon undersea water retention system, 340-square-foot floating wetland, 300 mature trees that are newly planted and preserved, and on-site sustainable energy conservation.
The district marina houses the Dockmaster building, a 2000-square-foot structure with 270-degree views of the Washington Canal and waterfront. InterContinental Washington DC–The Wharf is a luxury 278-room hotel with views of the District Pier and the Washington Channel.
Hyatt House Washington DC/The Wharf – This 237-room long-term hotel offers suites with kitchenettes. Another highly anticipated addition is Pendry Washington DC – The Wharf, opening Nov. 1; The hip hotel brand, a younger sibling of the luxury hospitality group Montage Hotels & Resorts, already has properties in New York City and Los Angeles. Also coming to The Wharf are new retailers Georgetown Optician, Goddard School, and Scissors & Scotch, raising the overall number of restaurants and retailers from 20 to 85 – with 48 being DC concepts and 21 minority-owned.
The Wharf contains the citys historic Maine Ave. fish market, hotels, apartment buildings, restaurants, shops, parks, docks, piers, and marinas, as well as live music venues. The Wharf Shopping Center opened in the first phase in 2017, featuring restaurants from Spanish tapas hotspot Del Mar and British pub The Brighton, to seafood favorites Hanks Oyster Bar and Lebanese eatery Ilili, along with interactive features such as sway bars and fire pits. The Wharf Washington also brings a new connection to an existing Southwest community, connecting old and new.
The cleared land was redeveloped as apartment complexes and federal office buildings, and was used for construction of Interstate 395, which now runs between Washingtons Southwest waterfront and the National Mall.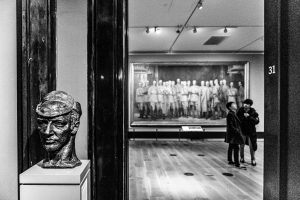 Get ready for a good laugh and a fresh perspective on art! Join us on a tour of the National Portrait Gallery as we showcase the top 10 funniest portraits. From "The Laughing Cavalier" to "The Mona Lisa," these works of art will have you in stitches and leave you with a new appreciation for the world of art.
Read More »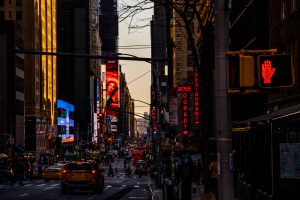 Discover the best restaurants for groups in Midtown Manhattan with our top 5 picks. From classic Italian-American at Carmines, to upscale sushi at Sushi Nakazawa, and trendy Mexican at Empellon, there's something for everyone.
Read More »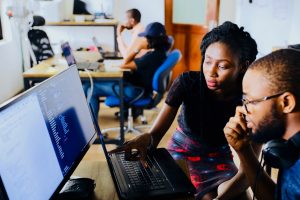 All prospective college students should take HBCU college campus tours. The next step for students after deciding on their major is picking the best college. According to Melissa E. Wooten, a student at the University of Massachusetts Amherst, "[HBCUs] are a crucial arena for the fight for civil rights and equality" (Wooten, 2015).
Read More »