STEM education is a teaching approach that combines science, technology, engineering and mathematics. This style of teaching provides students with the opportunity to have more hands-on experiences and to connect with real life problem solving skills. The importance of STEM education is that it is a unique way for students to work through challenges. It also helps students build on their teamwork skills and provides useful resources for their future careers. Below are five STEM attractions in Florida that are great for school trips.
WonderWorks
WonderWorks is an amusement park located in Orlando, Florida. It is their mission to ignite a passion for science within every visitor. "I think, Therefore, I STEM" message is that STEM education continues to remain world leaders of innovation and technology. Their current STEM programs consist of physical science and art but are committed to going deeper into STEM education and are building more programs for math, technology, and engineering. The exhibits are calledWonder Zones in which students and visitors can explore to learn and provide that hands-on experience. The Wonder Zone exhibits are Extreme Weather, Physical Challenge, Space Discovery, Light andSound, Imagination and Wonder Art Gallery.
Disney Imagination Campus
Put on your Mickey ears, get your creative mind flowing and shine at Disney's Imagination Campus! Imagination powered learning, this is one of Disney's missions to continue integrating the power of imagination in their unique curriculum and learning experiences for students. Imagination is a great tool for students to use to express their creativity and help connect them to real world challenges. Disney has four STEM pillars for students to help further develop in their educational futures. The four pillars include performing arts, arts & humanities, science & technology, and leadership & innovation. Disney Imagination Campus is committed to continuing to provide a powerful learning environment and use of creativity through STEM for students.
Kennedy Space Center Visitor Complex
Blast off into space at the Kennedy Space Center Visitor Complex! The Kennedy Space Center Visitor Complex is operated for NASA by Delaware North and fully funded by the visitors who visit. The name of the space center is in honor of our late United States President John F. Kennedy. During the first day of being open, 2,000 people showed up for tours and this monumental place was becoming a highly popular attraction. By the end of the first week, there were a total of 13,555 guests and the numbers continued to rise every week. The Kennedy Space Center remains an iconic part of exploration especially in education. With six exhibits to grasp a learning experience like no other, students and teachers can explore the six exhibits starting with Heroes and Legends and ending the trip with Plan Your Mission. The Kennedy Space Center offers STEM educational opportunities for students and continues to be a strong source for STEM education. They offer private educational programs, overnight adventures, camp KSC and more! This is the place to launch exciting adventures into learning and exploration for all. Landmark Educational Tours group trip to Kennedy Space Center Visitor Complex!
Orlando Science Center
The Orlando Science Center has been around for sixty years and has been named Central Florida's award-winning, hands-on Science Museum! Their mission is to inspire science learning for life and continue to create an educational environment that gets students excited about science. There are four floors filled with adventurous exhibits for all to enjoy. One of the most important features of the Orlando Science Center is their STEM Discovery Center. This is the hub of the Science Center, a program that continues to empower students, educators, and visitors of all ages. Their STEM program is catered to fit everyone's needs, they offer a home schooling program, virtual programs, science competitions, there is something for all ages to participate and be a part of. As Bill Nye the Science Guy would say, science rules!
Florida Air Museum
Home to Florida's official aviation museum and education center, the Florida Air Museum is designed with elaborate airplane model displays, historical antiques, and educational classics to create an unforgettable learning experience about aviation. One of the most significant exhibits at the Florida Air Museum is Howard Hughes and his collection of airplanes. Howard Hughes was a film director who had a passion for aviation. The first airplane he designed and built with Henry Kaiser was called the HK-1 until Kaiser pulled out of the project in 1944 due to frustration in construction delays. The plane was renamed to H-4 Hercules, Hughes continued to build and design planes until General Motors bought Hughes Aircraft in 1985. While Howard Hughes airplanes are a big part of the Florida Air Museum, there is so much more history and exhibits to explore. Get to know Florida's aviation history and the first commercial flight, the hall of fame, and more! In 2014, the Florida Air Museum launched their STEAM program expo campus called SUN 'n FUN. Their mission is to support, educate, and inspire the next generation of aerospace. The Florida Air Museum continues to develop and integrate the important impact aviation has had in our history past and present. Fly high into your next adventure!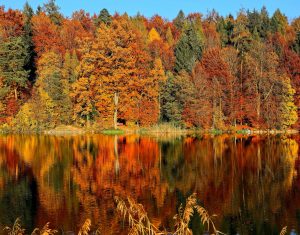 Step into a world ablaze with the mesmerizing hues of fall as we traverse through picturesque US cities that transform into living canvases during this enchanting season. From the vibrant streets of New England to the majestic Rockies, each destination offers a unique symphony of colors that invites you to savor the beauty of nature's artwork. Join us on a virtual journey to witness the captivating fall foliage that turns these cities into visual wonderlands, leaving you awestruck by the sheer vibrancy of autumn's embrace.
Read More »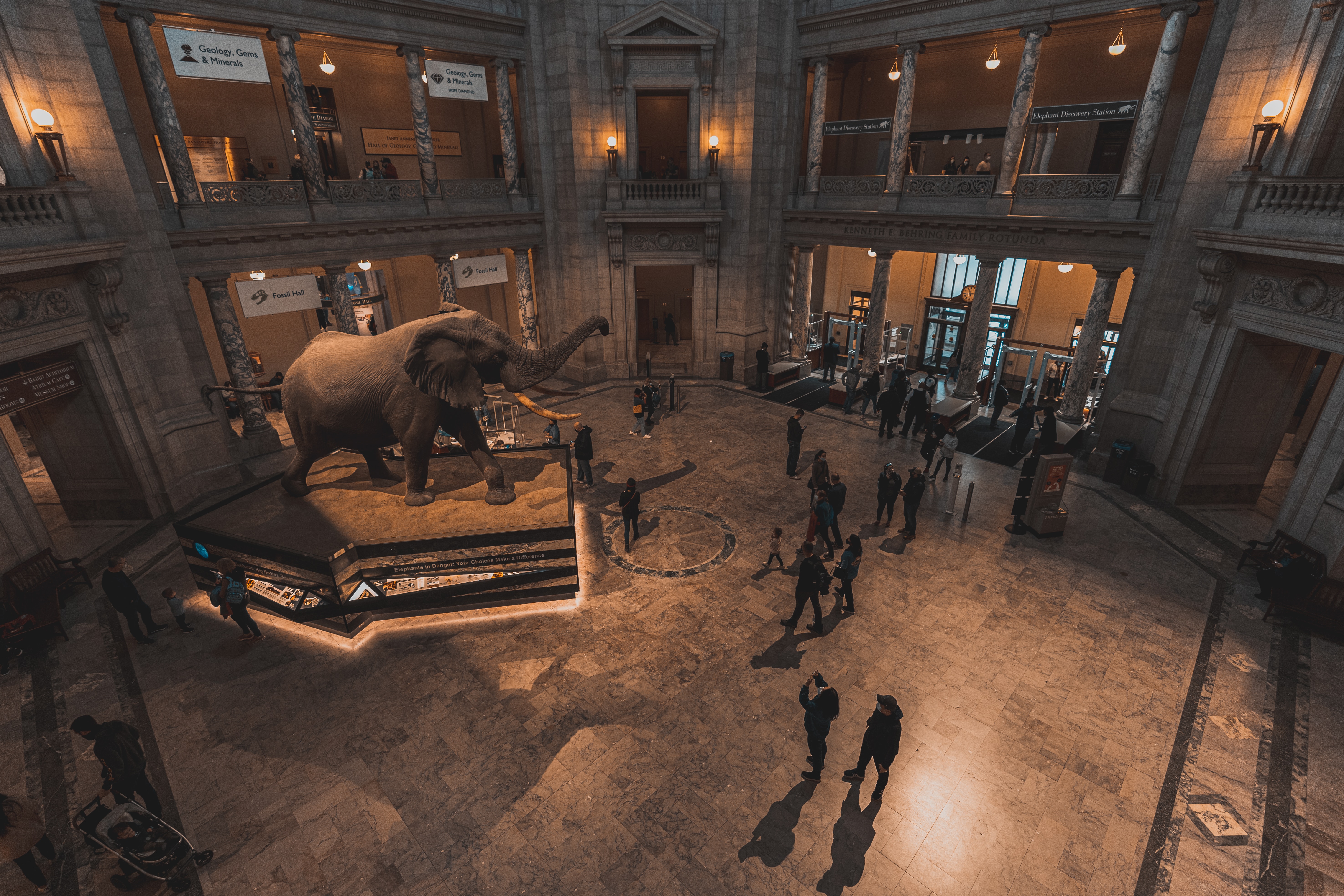 Step into a realm where dinosaurs roam, gemstones glisten, and the story of our planet unfolds before your eyes. The Natural History Museum is a treasure trove of ancient mysteries and scientific marvels, inviting visitors to trace the footsteps of prehistoric giants, marvel at the brilliance of gemstones, and delve into the intricate tapestry of ecosystems. With every exhibit, you're transported through time, embarking on a journey that spans millions of years and connects you to the Earth's past, present, and future. Join us as we unlock the secrets of Earth's chronicles within the hallowed halls of the Natural History Museum—a voyage of wonder, discovery, and awe-inspiring knowledge.
Read More »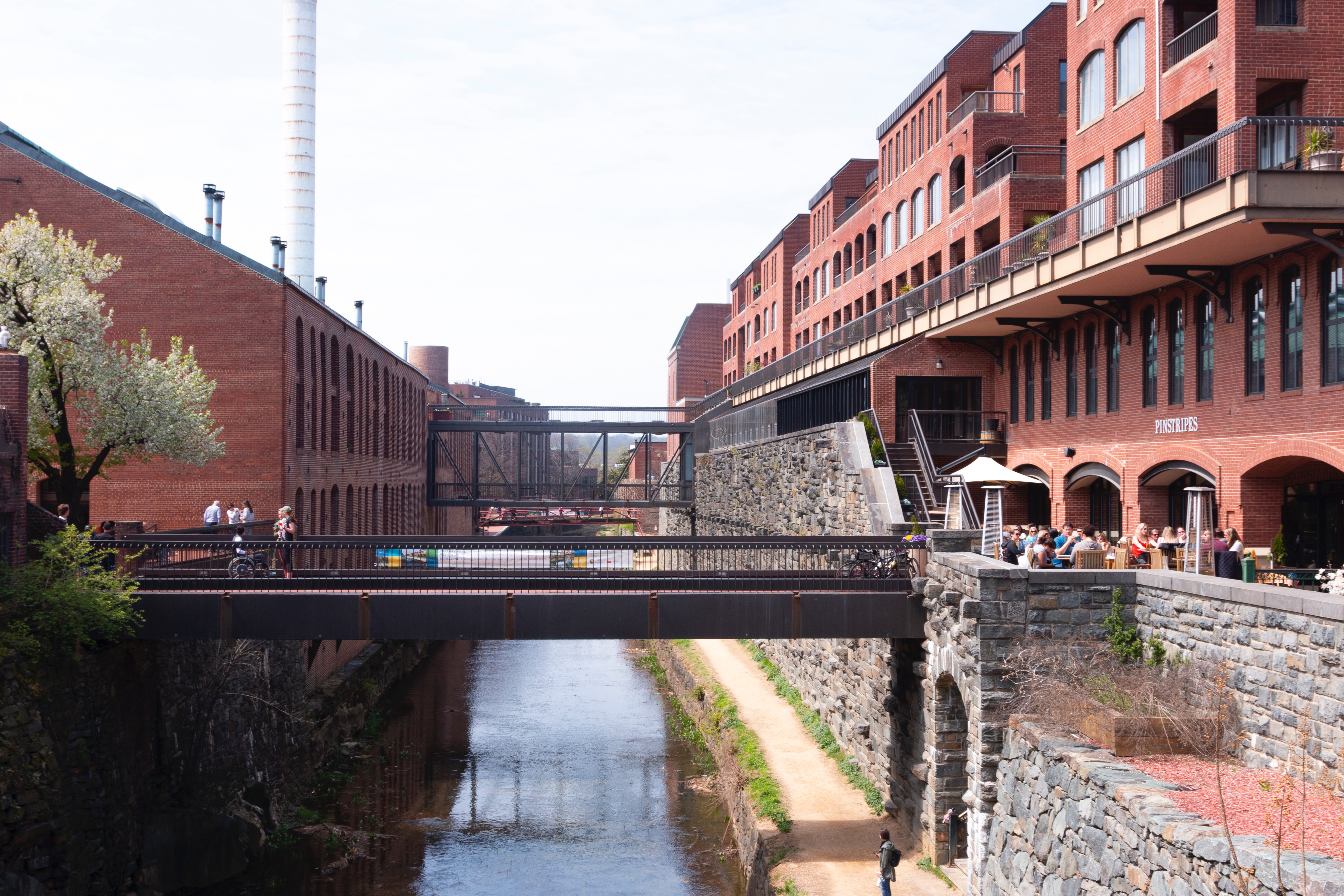 Dive into a journey of empowerment, education, and social progress as we delve into the world of Historically Black Colleges and Universities (HBCUs). From their remarkable legacy of resilience to their pivotal role in shaping leaders and preserving culture, HBCUs stand as beacons of hope and change. Join us as we explore the importance of supporting these institutions, cherishing their contributions, and embracing the promise they hold for future generations. By upholding the legacy of HBCUs, we forge a path towards a more equitable and enlightened tomorrow.
Read More »