The Greek tourism sector was able to produce earnings throughout the summer that were comparable to the previous record year of 2019. The Ministry of Tourism is working to extend the season into the winter. At the same time, more and more Americans are traveling to Greece.
The Greek lodging industry turned over 1.5 billion euros in just July. Data from ELSTAT, the Hellenic Statistical Authority, show that this represents an increase of 59.7% over the same period in 2019 when the sector attained its previous peak. Only 305 million euros less than the record-breaking tourism year of 2019 was reportedly collected between January and July.
Vassilis Kikilias, the tourism minister, estimates that the travel sector generated 3.7 billion euros in revenue in July. The minister emphasized that the amount was even somewhat more than in 2019. The ministry is presently exerting significant effort to extend the tourist season into the winter. Greece boasts a variety of attractions, including high mountains, ski areas, hiking trails through woods, and oceans, and beaches. "We want to invest in Greece for the long term, not only for this winter, but for all winter months in the future," stated the airline's CEO, Ryanair, Eddie Wilson. Of course, this runs counter to what was said earlier. Beginning in September, Wilson announced that due to airport charges, his airline will cut back on its operations in Greece by 40% and even by 60% at Athens International Airport "Eleftherios Venizelos." However, the Ryanair manager is still critical of Greece's excessively expensive airport fees. To draw tourists to the nation year-round, this would need to alter.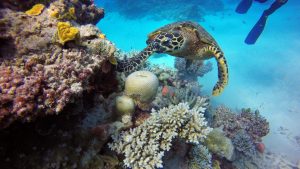 Discover the wonders of the Great Barrier Reef through an exhilarating snorkeling trip. Join us on a fun and engaging 1500-word journey as we explore the world's largest coral reef system, filled with breathtaking marine life and stunning colors. Learn tips for choosing the right tour operator, being mindful of the environment, staying safe, and maximizing your experience. Dive into the deep blue sea and make unforgettable memories in one of the most beautiful places on Earth."
Read More »
The Crucial Role of HBCUs in Producing Black Leaders and Professionals Historically Black Colleges and Universities (HBCUs) have played a vital role in the education
Read More »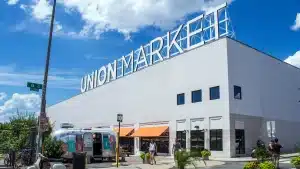 Discover the foodie paradise and cultural center of Union Market in Washington DC. With over 40 vendors, shopping, events, and a commitment to sustainability and community, Union Market is a must-visit destination for locals and tourists alike. Read on to learn more!
Read More »