The Greek tourism sector was able to produce earnings throughout the summer that were comparable to the previous record year of 2019. The Ministry of Tourism is working to extend the season into the winter. At the same time, more and more Americans are traveling to Greece.
The Greek lodging industry turned over 1.5 billion euros in just July. Data from ELSTAT, the Hellenic Statistical Authority, show that this represents an increase of 59.7% over the same period in 2019 when the sector attained its previous peak. Only 305 million euros less than the record-breaking tourism year of 2019 was reportedly collected between January and July.
Vassilis Kikilias, the tourism minister, estimates that the travel sector generated 3.7 billion euros in revenue in July. The minister emphasized that the amount was even somewhat more than in 2019. The ministry is presently exerting significant effort to extend the tourist season into the winter. Greece boasts a variety of attractions, including high mountains, ski areas, hiking trails through woods, and oceans, and beaches. "We want to invest in Greece for the long term, not only for this winter, but for all winter months in the future," stated the airline's CEO, Ryanair, Eddie Wilson. Of course, this runs counter to what was said earlier. Beginning in September, Wilson announced that due to airport charges, his airline will cut back on its operations in Greece by 40% and even by 60% at Athens International Airport "Eleftherios Venizelos." However, the Ryanair manager is still critical of Greece's excessively expensive airport fees. To draw tourists to the nation year-round, this would need to alter.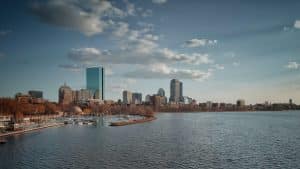 Are you ready to transform education into an adventure? Our 8th Grade Boston Expedition is not just a school trip; it's a revolutionary learning experience. Step back in time along the Freedom Trail, immerse yourself in diverse cultures, and unlock the mysteries of science—all in one unforgettable journey. This isn't just a trip to Boston; it's a chance to revolutionize learning and create memories that will last a lifetime.
Read More »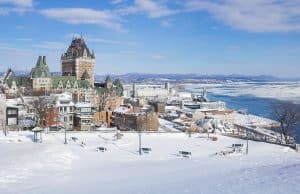 Quebec City, a UNESCO World Heritage site, is more than a destination; it's a classroom without borders. Our school trips to Quebec City offer students the chance to explore history, culture, and language in one of North America's most enchanting cities. With hands-on learning, guided tours, and a rich tapestry of experiences, we aim to unlock educational adventures that will inspire young minds. Discover why Quebec City is the ideal backdrop for transformative learning experiences.
Read More »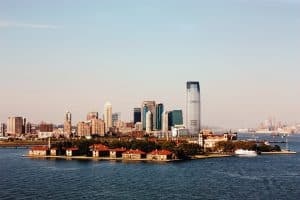 Ellis Island stands as a symbol of hope and opportunity for millions who embarked on a new life in the United States. In our blog, we take you on a captivating journey through time, delving into the Ellis Island Tour experience. Join us as we unlock the poignant stories, the immigration process, and the remarkable history that unfolded on this iconic island. Prepare to be inspired and touched by the stories of those who sought the American Dream, and those who helped make it a reality.
Read More »