Taking a tour of an HBCU College campus is a crucial step for all prospective college students. If you are interested in attending any of the more than 100 historically black colleges and universities, HBCU college tours offer students the unique opportunity of visiting several campuses in a single trip.
Our campus trips are designed to educate students about the great opportunities that come with attending a historically black college or university. An HBCU College Tour is organized for a group of prospective students who travel via air/bus to tour multiple campuses of historically black colleges and universities (HBCUs) within a specified period of time. Students can expect to receive guided tours of the Historically Black Colleges in the itinerary, conducted by an admissions officer of an HBCU and/or a member of staff from a tour organization. While on tour, students will immerse themselves in the life on the campuses, experiencing culture and history firsthand. During their tours, students will watch campus activities and visit the bookstore. Along with visiting the university and taking the tour, students also visit the local museums and historic sites to complete the experience.
Atlanta, Georgia's Spelman College is a private, historically black, liberal arts institution for women. It is a component of the Atlanta University Center academic network. The oldest private HBCU liberal arts institution for women in America, Spelman was established in 1881 as the Atlanta Baptist Female Seminary and obtained its collegiate status in 1924. According to U.S. News & World Report, Spelman is ranked first among historically black colleges in the US and tied for 54th best among national liberal arts colleges. News & World Report also placed Spelman College fourth among liberal arts colleges for "social mobility," fifth for "most innovative," tied for nineteenth for "best undergraduate teaching," and one hundredth for "best value" in its rankings for 2021. When it comes to enrolling the most Gates Millennium Scholars, Spelman is a national leader. African-American women who received doctoral degrees in science, engineering, and mathematics placed Spelman #1 among universities where they received their undergraduate degrees.
The Middle States Commission on Higher Education has granted Howard University (often known as Howard or just HU) accreditation and has designated it as a "R2: Doctoral Universities – High Research Activity" historically black research university in Washington, D.C. Since the beginning of its existence in 1867, Howard has been nonsectarian and welcoming to persons of all sexes and races. More than any other historically black college or university (HBCU) in the US, it provides undergraduate, graduate, and professional degrees in more than 120 disciplines.
Private historically black land-grant university Tuskegee University (Tuskegee or TU) is located in Tuskegee, Alabama. The National Park Service has recognized the campus as the Tuskegee Institute National Historic Site. The Tuskegee Airmen from World War II and scientist George Washington Carver both attended the university.

Tuskegee University provides five doctoral degree programs, including the Doctor of Veterinary Medicine, 17 master's degree programs, and 43 bachelor's degree programs, including a five-year certified professional degree program in architecture. Nearly 3,000 students from all around the United States and more than 30 other countries attend Tuskegee.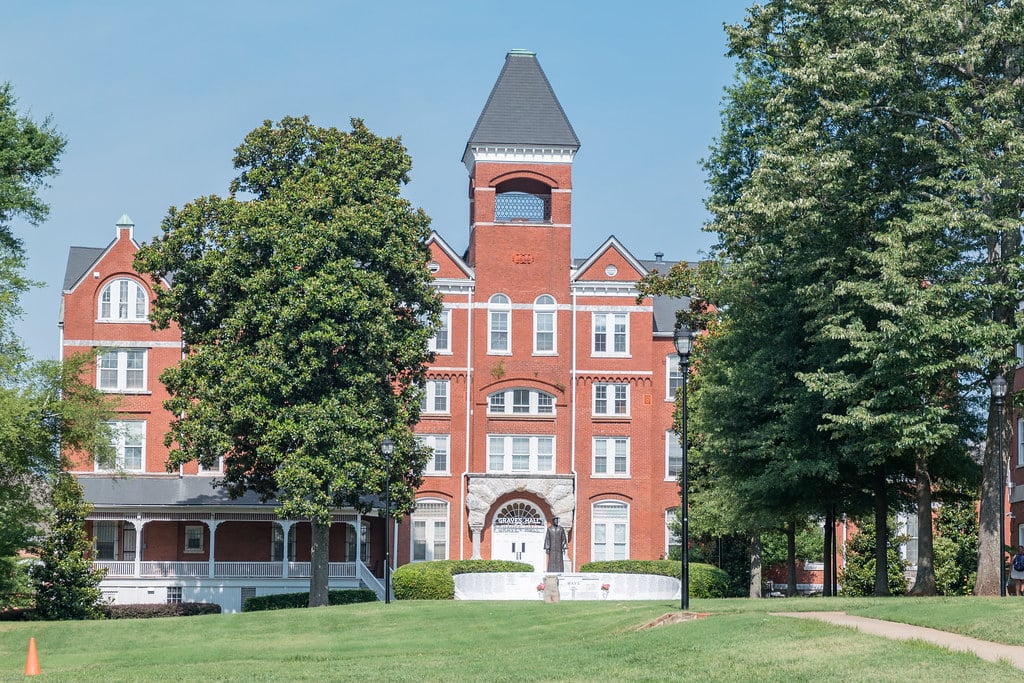 Atlanta, Georgia's Morehouse College is a private historically black men's liberal arts institution. East of Ashview Heights, the college's main campus, which spans 61 acres (25 ha) and is located close to downtown Atlanta, is supported by a number of residence halls and academic facilities. The college is a part of the Atlanta University Center consortium, along with Spelman College, Clark Atlanta University, and the Morehouse School of Medicine. Following the Civil War, William Jefferson White established Morehouse College, which followed the concept of a seminary institution and placed a strong emphasis on religious instruction in the Baptist tradition. The college established a liberal arts curriculum in the late 1800s and the early 1900s, which led to quick, if financially unstable, institutional growth.
Xavier University of Louisiana
A private, historically black, Catholic university in New Orleans, Louisiana, is called Xavier University of Louisiana (often abbreviated as XULA). Since Katharine Drexel was canonized in 2000, it has become the first Catholic university to be founded by a saint and is the only Catholic HBCU. Among Louisiana's colleges and universities, Xavier had the fifth-highest endowment in 2018 with a total of over $171 million.
A public historically black land-grant university in Tallahassee, Florida, is called Florida Agricultural and Mechanical University (FAMU), also referred to as Florida A&M. It was established in 1887, making it the only public historically black university in Florida and the third-largest historically black university in the entire US by enrollment. It is a member of the State University System of Florida and one of the state's land grant institutions. It has been granted accreditation by the Commission on Colleges of the Southern Association of Colleges and Schools to provide bachelor's, master's, and doctorate degrees. The Division I NCAA sports league is where FAMU's Rattlers teams participate. The Southwestern Athletic Conference includes them (SWAC).
Delaware State University
Public historically black land-grant research institution Delaware State University (DSU or Del State) is located in Dover, Delaware. Additionally, DSU has two satellite campuses—one in Georgetown and one in Wilmington. The institution has four colleges and enrolls both undergraduate and graduate students from a variety of backgrounds. Among "R2: Doctoral Universities – High Research Activity" is Delaware State University.
The university provides 21 graduate degrees, six doctoral degrees, and 46 undergraduate degrees (interdisciplinary applied mathematics and mathematical physics, applied chemistry, neuroscience and optics, integrative agriculture, food & environment, and educational leadership). The university also provides a number of dual degree and cooperation programs. 13:1 student-to-faculty ratio classrooms are used for instruction. About 83% of undergraduates receive financial aid in the form of scholarships, grants, loans, or work-study money.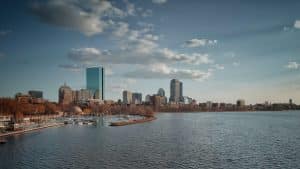 Are you ready to transform education into an adventure? Our 8th Grade Boston Expedition is not just a school trip; it's a revolutionary learning experience. Step back in time along the Freedom Trail, immerse yourself in diverse cultures, and unlock the mysteries of science—all in one unforgettable journey. This isn't just a trip to Boston; it's a chance to revolutionize learning and create memories that will last a lifetime.
Read More »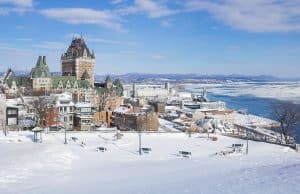 Quebec City, a UNESCO World Heritage site, is more than a destination; it's a classroom without borders. Our school trips to Quebec City offer students the chance to explore history, culture, and language in one of North America's most enchanting cities. With hands-on learning, guided tours, and a rich tapestry of experiences, we aim to unlock educational adventures that will inspire young minds. Discover why Quebec City is the ideal backdrop for transformative learning experiences.
Read More »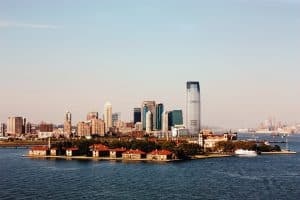 Ellis Island stands as a symbol of hope and opportunity for millions who embarked on a new life in the United States. In our blog, we take you on a captivating journey through time, delving into the Ellis Island Tour experience. Join us as we unlock the poignant stories, the immigration process, and the remarkable history that unfolded on this iconic island. Prepare to be inspired and touched by the stories of those who sought the American Dream, and those who helped make it a reality.
Read More »