Traveling is exciting, it is fun, it is unforgettable, but it can also be scary. Going out into the world, into the unfamiliar can make you vulnerable and afraid. This is one of the primary reasons we do what we do. The benefits of having a highly esteemed tour operator go beyond the hassle of planning the trip. It comes with expert safety knowledge and a leader on the ground with you ready to tackle any unforeseen event that may take place. As the world gets back into travel full force, we are ready and prepared to guide your group through anything.
Since our founding, our goal has been to provide group tours with an outstanding level of high-quality service. Traveler safety is at the forefront of our priorities; we plan each trip with student safety in mind and ensure that all of our leaders are trained in fundamental safety protocols. We invite all ages of travelers to embark to landmarks around the world with Landmark Educational Tours!
It all starts with the planning of the trip. Our landmark specialists have seen a thing or two and understand that certain destinations can deem safety concerns due to large crowds. With that in mind, we build our itineraries with safety in mind. Some of the ways we accommodate crowded attractions or busy destination seasons are by visiting popular attractions in off-peak hours, getting guided tickets in advance, and private group accommodations when possible, and increasing the Landmark Leader count to ensure group control.
Safety is our top priority. Students will be given safety bracelets upon their first interaction with their Landmark Leader, along with the first of multiple safety briefings. When given free exploration, groups will always be traveling in chaperone groups or following the buddy system (depending on the age of the group, but at the discretion of the trip organizer). The group will not leave an attraction until at least two formal headcounts are done (one by a Landmark Leader, and the final one conducted by the head chaperone).
We highly recommend that all travelers add CFAR insurance to their trip in order to protect their investment and have medical coverage while traveling abroad. In the event that you need to cancel your trip for any of the reasons above and more, you will be covered by the optional Cancel For Any Reason (CFAR) plan. If you don't purchase Travel Protection, and you want to cancel your trip, Landmark's terms are 100% non-refundable. 
Travel insurance can cover medical expenses, lost luggage, travel delay costs, and much more. It is important to protect yourself and your investment in travel, which is why we partnered with Travel Insured to make sure that all travelers are given the opportunity to protect their trip.
Discover the crucial role Historically Black Colleges and Universities (HBCUs) play as centers of research and innovation. Explore how HBCUs drive creativity, promote diversity, and engage with local communities.
Read More »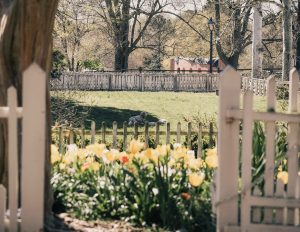 Discover the immersive experience of Colonial Williamsburg and learn about colonial America through interactive exhibits, costumed interpreters, and historic buildings. Explore the resources available to teachers and make the most of your visit.
Read More »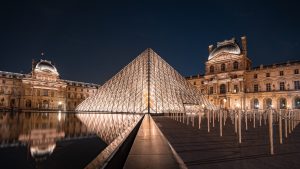 Discover the wonders of art at the Louvre Museum in Paris! Read this informative blog post to learn about the museum's vast collection, stunning architecture, and helpful tips for planning your visit.
Read More »