Traveling is exciting, it is fun, it is unforgettable, but it can also be scary. Going out into the world, into the unfamiliar can make you vulnerable and afraid. This is one of the primary reasons we do what we do. The benefits of having a highly esteemed tour operator go beyond the hassle of planning the trip. It comes with expert safety knowledge and a leader on the ground with you ready to tackle any unforeseen event that may take place. As the world gets back into travel full force, we are ready and prepared to guide your group through anything.
Since our founding, our goal has been to provide group tours with an outstanding level of high-quality service. Traveler safety is at the forefront of our priorities; we plan each trip with student safety in mind and ensure that all of our leaders are trained in fundamental safety protocols. We invite all ages of travelers to embark to landmarks around the world with Landmark Educational Tours!
It all starts with the planning of the trip. Our landmark specialists have seen a thing or two and understand that certain destinations can deem safety concerns due to large crowds. With that in mind, we build our itineraries with safety in mind. Some of the ways we accommodate crowded attractions or busy destination seasons are by visiting popular attractions in off-peak hours, getting guided tickets in advance, and private group accommodations when possible, and increasing the Landmark Leader count to ensure group control.
Safety is our top priority. Students will be given safety bracelets upon their first interaction with their Landmark Leader, along with the first of multiple safety briefings. When given free exploration, groups will always be traveling in chaperone groups or following the buddy system (depending on the age of the group, but at the discretion of the trip organizer). The group will not leave an attraction until at least two formal headcounts are done (one by a Landmark Leader, and the final one conducted by the head chaperone).
We highly recommend that all travelers add CFAR insurance to their trip in order to protect their investment and have medical coverage while traveling abroad. In the event that you need to cancel your trip for any of the reasons above and more, you will be covered by the optional Cancel For Any Reason (CFAR) plan. If you don't purchase Travel Protection, and you want to cancel your trip, Landmark's terms are 100% non-refundable. 
Travel insurance can cover medical expenses, lost luggage, travel delay costs, and much more. It is important to protect yourself and your investment in travel, which is why we partnered with Travel Insured to make sure that all travelers are given the opportunity to protect their trip.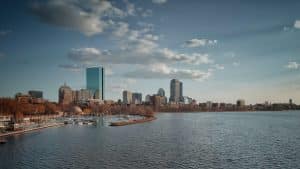 Are you ready to transform education into an adventure? Our 8th Grade Boston Expedition is not just a school trip; it's a revolutionary learning experience. Step back in time along the Freedom Trail, immerse yourself in diverse cultures, and unlock the mysteries of science—all in one unforgettable journey. This isn't just a trip to Boston; it's a chance to revolutionize learning and create memories that will last a lifetime.
Read More »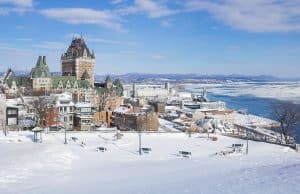 Quebec City, a UNESCO World Heritage site, is more than a destination; it's a classroom without borders. Our school trips to Quebec City offer students the chance to explore history, culture, and language in one of North America's most enchanting cities. With hands-on learning, guided tours, and a rich tapestry of experiences, we aim to unlock educational adventures that will inspire young minds. Discover why Quebec City is the ideal backdrop for transformative learning experiences.
Read More »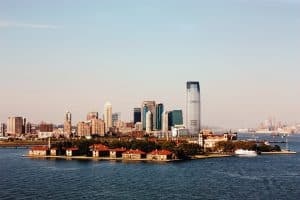 Ellis Island stands as a symbol of hope and opportunity for millions who embarked on a new life in the United States. In our blog, we take you on a captivating journey through time, delving into the Ellis Island Tour experience. Join us as we unlock the poignant stories, the immigration process, and the remarkable history that unfolded on this iconic island. Prepare to be inspired and touched by the stories of those who sought the American Dream, and those who helped make it a reality.
Read More »