Midtown Manhattan is a bustling hub of activity, and if you're planning a night out with a group of friends or coworkers, the options for dining can seem overwhelming. But fear not! We've put together a list of the top 5 restaurants for groups in Midtown, so you can focus on having a great time with your loved ones, and leave the restaurant planning to us.
Carmines: This classic Italian-American institution has been serving up hearty plates of pasta and delicious meat dishes since it opened in the 1940s. With its warm, welcoming atmosphere and family-style portions, Carmines is the perfect spot for a big group of friends or a company dinner. Be sure to try the spaghetti and meatballs, the lasagna, and the eggplant parmesan.
Sushi Nakazawa: This upscale sushi spot is a must-visit for any seafood lover. With its omakase menu, you'll get to try a variety of expertly prepared sushi and sashimi, all served up in a sleek and modern setting. Be sure to try the uni (sea urchin) and the toro (tuna belly).
The Smith: This American bistro is a great spot for a casual dinner with a group. The menu features classic dishes like burgers, mac and cheese, and meatloaf, all made with high-quality ingredients. The space is comfortable and casual, with a lively bar scene. Be sure to try the truffle fries, the roasted chicken and the warm chocolate chip cookie
Keens Steakhouse: This historic spot has been serving up some of the city's best steaks since 1885. With its old-school atmosphere and massive portions, Keens is the perfect spot for a celebration or a big group dinner. Be sure to try the mutton chop, the dry aged steak and the creamed spinach.
Empellon: This trendy Mexican spot is a great spot for a group of friends looking for something a little different. With its modern take on traditional Mexican cuisine and its lively atmosphere, Empellon is sure to be a hit with any group. Be sure to try the tacos al pastor, the ceviche and the mole negro.
No matter which of these spots you choose, you're sure to have a great time with your group. Just remember to come hungry, and be prepared for a night of delicious food and good company.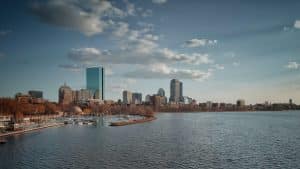 Are you ready to transform education into an adventure? Our 8th Grade Boston Expedition is not just a school trip; it's a revolutionary learning experience. Step back in time along the Freedom Trail, immerse yourself in diverse cultures, and unlock the mysteries of science—all in one unforgettable journey. This isn't just a trip to Boston; it's a chance to revolutionize learning and create memories that will last a lifetime.
Read More »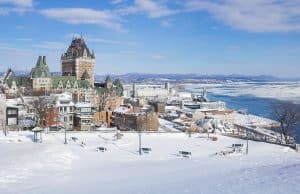 Quebec City, a UNESCO World Heritage site, is more than a destination; it's a classroom without borders. Our school trips to Quebec City offer students the chance to explore history, culture, and language in one of North America's most enchanting cities. With hands-on learning, guided tours, and a rich tapestry of experiences, we aim to unlock educational adventures that will inspire young minds. Discover why Quebec City is the ideal backdrop for transformative learning experiences.
Read More »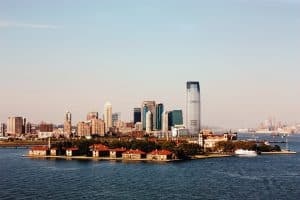 Ellis Island stands as a symbol of hope and opportunity for millions who embarked on a new life in the United States. In our blog, we take you on a captivating journey through time, delving into the Ellis Island Tour experience. Join us as we unlock the poignant stories, the immigration process, and the remarkable history that unfolded on this iconic island. Prepare to be inspired and touched by the stories of those who sought the American Dream, and those who helped make it a reality.
Read More »