Welcome to Landmark Educational Tours! As a leading educational travel company, we are dedicated to providing students with unforgettable experiences that combine education and adventure. With countless educational sites across the USA, we've narrowed down the top 10 experiential learning destinations that are sure to inspire, educate, and create lifelong memories for students.
1. Smithsonian Institution, Washington D.C.
Located in the nation's capital, the Smithsonian Institution is the world's largest museum and research complex, with 19 museums and galleries, as well as the National Zoological Park. Students can explore the history, art, and culture of the United States through interactive exhibits and engaging programs. From the National Museum of American History, where they can see the original Star-Spangled Banner, to the National Air and Space Museum, where they can marvel at iconic aircraft and spacecraft, the Smithsonian offers a diverse range of educational opportunities for students of all ages.
2. NASA Kennedy Space Center, Florida
For students with a passion for space exploration, a visit to the NASA Kennedy Space Center in Florida is a must. Here, students can learn about the history of space travel, experience thrilling simulators, and even meet astronauts. They can explore the Space Shuttle Atlantis exhibit, which features a full-scale replica of the orbiter, or take a bus tour to see launch pads and other operational areas of the space center. Students can also participate in interactive exhibits and learn about the latest advancements in space science and technology.
3. Colonial Williamsburg, Virginia
Step back in time to the 18th century at Colonial Williamsburg in Virginia, a living history museum where students can immerse themselves in the daily life of the American colonies. They can interact with costumed interpreters, participate in hands-on activities, and witness historical reenactments. Students can explore historic buildings, such as the Governor's Palace and the Capitol, and learn about the struggles and achievements of early American settlers. Colonial Williamsburg offers a unique opportunity for students to experience history firsthand and gain a deeper understanding of the birth of the United States.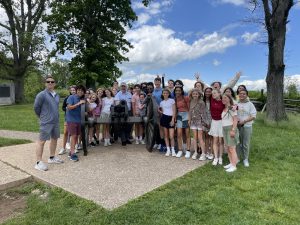 4. Gettysburg National Military Park, Pennsylvania
Gettysburg National Military Park in Pennsylvania is a site of great historical significance as it was the location of the bloodiest battle of the American Civil War. Students can walk the hallowed grounds where the Battle of Gettysburg took place, learn about the strategies and tactics employed by both the Union and Confederate armies, and gain insights into the causes and consequences of the Civil War. The park offers guided tours, multimedia presentations, and interactive exhibits that provide a powerful and poignant educational experience.
5. Grand Canyon National Park, Arizona
Nature lovers and geology enthusiasts will be in awe of the Grand Canyon National Park in Arizona. Students can explore the vast canyon, which is over a mile deep and 277 miles long, and learn about the geological processes that shaped this natural wonder. They can participate in ranger-led programs, hike the scenic trails, and learn about the unique ecosystems that exist within the canyon. The Grand Canyon offers a captivating outdoor classroom where students can learn about geology, ecology, and Native American history in a breathtaking setting.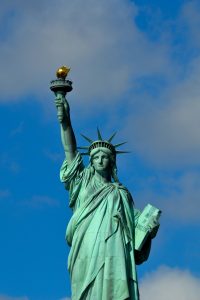 6. Ellis Island and Statue of Liberty, New York
A symbol of freedom and a beacon of hope for immigrants, the Statue of Liberty and Ellis Island in New York offer students an opportunity to learn about the immigrant experience in the United States. Students can visit the museum on Ellis Island, which features exhibits on the history of immigration and the challenges faced by immigrants as they arrived in America. They can also tour the Statue of Liberty and learn about its significance as a symbol of democracy and freedom. The Ellis Island and Statue of Liberty experience provides students with a deeper understanding of the cultural diversity and values that shape America.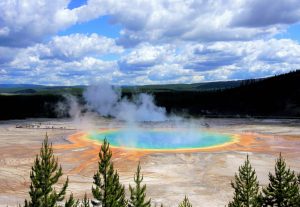 7. Yellowstone National Park
Yellowstone National Park, located in the states of Wyoming, Montana, and Idaho, is a natural wonderland and a UNESCO World Heritage site. Students can explore the park's geothermal features, including geysers, hot springs, and mud pots, and learn about the geology and ecology of the area. They can also observe a diverse range of wildlife, such as bison, elk, wolves, and bears, and learn about the importance of conservation and protecting natural resources. Yellowstone National Park offers endless opportunities for experiential learning through guided tours, educational programs, and hands-on activities that allow students to appreciate the beauty and wonder of the natural world.
8. Ford's Theatre and Museum, Washington D.C.
Ford's Theatre in Washington D.C. is a historical site that holds great significance in American history. It was the site of President Abraham Lincoln's assassination in 1865 and is now a museum dedicated to preserving the memory of Lincoln and his legacy. Students can visit the theatre, which has been restored to its 1865 appearance, and learn about the events leading up to Lincoln's assassination and its impact on the nation. The museum also features exhibits that explore Lincoln's life, his presidency, and his role in shaping the United States during a critical period in its history. Ford's Theatre and Museum offer a unique opportunity for students to connect with the past and gain insights into the complexities of American history.
9. Monterey Bay Aquarium, California
Located on the picturesque coast of California, the Monterey Bay Aquarium is a renowned institution dedicated to marine conservation and education. Students can explore the fascinating world of ocean life through interactive exhibits, live animal displays, and educational programs. They can learn about marine ecosystems, endangered species, and the importance of conservation efforts to protect our oceans. The Monterey Bay Aquarium also offers behind-the-scenes tours, hands-on activities, and interactive workshops that provide a deep understanding of marine science and conservation principles.
10. Alcatraz Island, California
Alcatraz Island, located in the San Francisco Bay, is a historic site that was once a notorious federal prison. Students can take a ferry to the island and explore the prison, which housed some of America's most infamous criminals, including Al Capone and Robert "Birdman" Stroud. They can learn about the history of the prison, the stories of the prisoners who were incarcerated there, and the various escape attempts that took place. Alcatraz Island also offers exhibits on the Native American occupation of the island, which provides insights into the cultural history and social issues surrounding the site. A visit to Alcatraz Island offers a unique perspective on the criminal justice system, the history of law enforcement, and the stories of those who lived and worked on the island.
In conclusion, the United States is filled with remarkable educational experiential learning sites that offer students the opportunity to explore history, culture, science, and nature in a hands-on and immersive way. From the Smithsonian Institution in Washington D.C. to the Grand Canyon National Park in Arizona, each destination provides a unique and enriching experience that can broaden students' horizons, deepen their knowledge, and create lasting memories. At Landmark Educational Tours, we are proud to offer educational travel experiences to these top 10 experiential learning sites in the USA and many more, providing students with unforgettable opportunities for growth, learning, and personal development. Join us on a journey of exploration and discovery as we inspire the next generation of learners to embark on educational adventures that will shape their lives for years to come.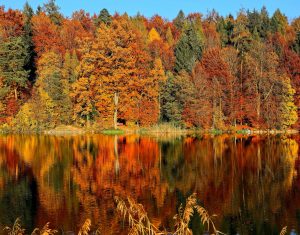 Step into a world ablaze with the mesmerizing hues of fall as we traverse through picturesque US cities that transform into living canvases during this enchanting season. From the vibrant streets of New England to the majestic Rockies, each destination offers a unique symphony of colors that invites you to savor the beauty of nature's artwork. Join us on a virtual journey to witness the captivating fall foliage that turns these cities into visual wonderlands, leaving you awestruck by the sheer vibrancy of autumn's embrace.
Read More »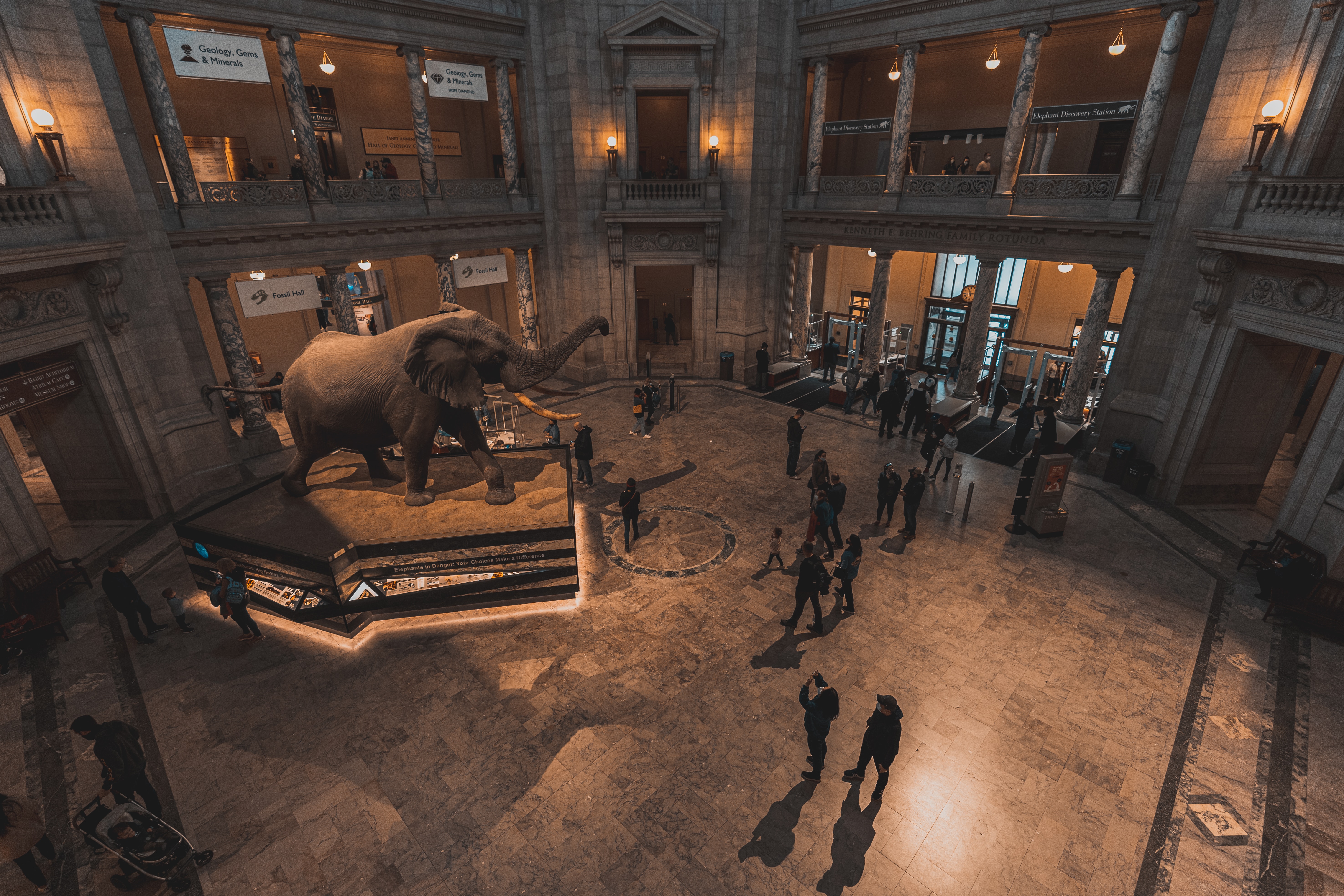 Step into a realm where dinosaurs roam, gemstones glisten, and the story of our planet unfolds before your eyes. The Natural History Museum is a treasure trove of ancient mysteries and scientific marvels, inviting visitors to trace the footsteps of prehistoric giants, marvel at the brilliance of gemstones, and delve into the intricate tapestry of ecosystems. With every exhibit, you're transported through time, embarking on a journey that spans millions of years and connects you to the Earth's past, present, and future. Join us as we unlock the secrets of Earth's chronicles within the hallowed halls of the Natural History Museum—a voyage of wonder, discovery, and awe-inspiring knowledge.
Read More »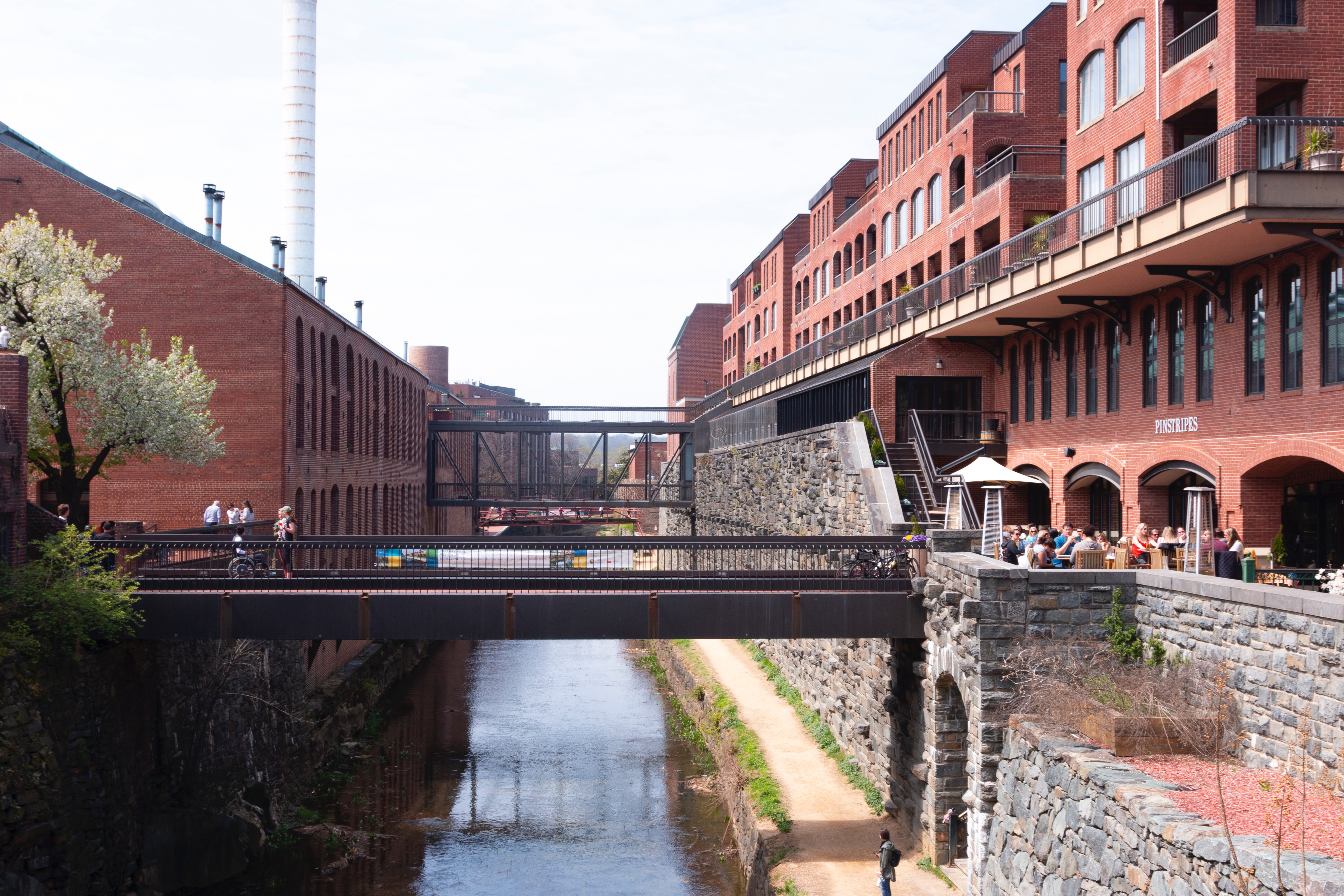 Dive into a journey of empowerment, education, and social progress as we delve into the world of Historically Black Colleges and Universities (HBCUs). From their remarkable legacy of resilience to their pivotal role in shaping leaders and preserving culture, HBCUs stand as beacons of hope and change. Join us as we explore the importance of supporting these institutions, cherishing their contributions, and embracing the promise they hold for future generations. By upholding the legacy of HBCUs, we forge a path towards a more equitable and enlightened tomorrow.
Read More »