Washington DC is a city that is steeped in history, politics, and culture. It is a place where you can find the most powerful people in the world, learn about the nation's past, and experience some of the best food, art, and entertainment the city has to offer. One of the most exciting areas of DC is Downtown, and in this blog post, I'm going to share with you all the reasons why Downtown Washington DC is so much fun!
First of all, let's talk about the location. Downtown Washington DC is located in the heart of the city, and it's where you'll find some of the most iconic landmarks and attractions. The National Mall, the White House, the Lincoln Memorial, and the Smithsonian museums are all located in Downtown, making it a must-see destination for anyone visiting the city.
But beyond the landmarks, Downtown Washington DC is a vibrant and bustling area with plenty to see and do. The streets are lined with shops, restaurants, and bars, and there are always events and festivals happening throughout the year.
One of the best things about Downtown is that it's easily accessible. The area is served by several Metro stations, including Metro Center, Gallery Place-Chinatown, and Federal Triangle. There are also plenty of bus routes that run through the area, making it easy to get around without a car.
Now, let's dive into some of the specific things you can do in Downtown Washington DC.
Food and Drink
If you're a foodie, you'll love Downtown Washington DC. There are dozens of restaurants and bars to choose from, ranging from casual eateries to fine dining establishments. Whether you're in the mood for a quick bite or a multi-course meal, you'll find something to satisfy your cravings.
One of the best places to start is the Penn Quarter neighborhood, which is home to some of the city's best restaurants. Jaleo, owned by celebrity chef Jose Andres, is a must-visit spot for delicious tapas and Spanish-inspired cuisine. If you're in the mood for Italian, head to RPM Italian, where you can enjoy fresh pasta and seafood dishes in a chic and stylish setting.
For drinks, there are plenty of bars and lounges to choose from. The Gibson is a popular spot for craft cocktails and has a speakeasy vibe. The W Hotel's rooftop bar, POV, offers stunning views of the city skyline and is a great place to unwind with a drink after a long day of sightseeing.
Culture and Entertainment
Downtown Washington DC is also home to some of the city's best cultural attractions and entertainment venues. The Smithsonian museums, which are free to the public, are a must-visit destination. The National Museum of American History, the National Museum of Natural History, and the National Air and Space Museum are just a few of the museums you can explore.
If you're a fan of the performing arts, there are plenty of venues to choose from in Downtown. The Kennedy Center for the Performing Arts hosts a wide range of shows, including theater, dance, and music performances. The Shakespeare Theatre Company is another popular destination for theater lovers, and the Woolly Mammoth Theatre Company is known for its innovative and experimental productions.
If you're in the mood for some live music, there are several venues to choose from in Downtown. The 9:30 Club is a popular spot for concerts and has hosted acts like Nirvana, the Red Hot Chili Peppers, and Radiohead. The Howard Theatre is another historic venue that has hosted legendary performers like Duke Ellington and Ella Fitzgerald.
Shopping
Downtown Washington DC is also a great destination for shoppers. The area is home to several shopping centers and department stores, as well as plenty of specialty boutiques and independent shops.
One of the most popular destinations is
CityCenterDC, a mixed-use development that features luxury shops and restaurants. Here, you can find high-end stores like Gucci, Louis Vuitton, and Dior, as well as popular brands like H&M and Zara.
If you're looking for a unique shopping experience, head to Eastern Market, a historic indoor/outdoor marketplace that has been around since 1873. Here, you can browse stalls selling everything from fresh produce and baked goods to handmade crafts and vintage clothing.
Outdoor Activities
While Downtown Washington DC is known for its museums and landmarks, there are also plenty of opportunities to enjoy the great outdoors. The National Mall, which stretches from the Capitol Building to the Lincoln Memorial, is a great place to take a stroll and enjoy the scenery. You can also rent a bike and explore the area on two wheels.
If you're looking for a more immersive outdoor experience, head to the Tidal Basin, which is home to the famous cherry blossom trees. Every spring, the trees bloom and create a stunning pink canopy over the water. It's a popular destination for locals and tourists alike, so be prepared for crowds.
Sports
Sports fans will love Downtown Washington DC, which is home to several professional sports teams. The Washington Nationals baseball team plays at Nationals Park, which is located just south of the Capitol Building. The Washington Wizards basketball team and the Washington Capitals hockey team both play at the Capital One Arena in the heart of Downtown.
If you're a soccer fan, be sure to check out D.C. United, which plays at Audi Field just a few blocks from Nationals Park. The stadium has a lively atmosphere and is a great place to catch a game.
Nightlife
When the sun goes down, Downtown Washington DC comes alive with a vibrant nightlife scene. Whether you're looking for a low-key bar or a high-energy club, there's something for everyone.
U Street is a popular destination for nightlife, with several bars and clubs lining the street. The iconic 9:30 Club also hosts late-night dance parties and DJ sets. For a more upscale experience, head to the rooftop bar at the W Hotel, which offers stunning views of the city skyline.
Final Thoughts
Downtown Washington DC is a must-visit destination for anyone traveling to the nation's capital. With its iconic landmarks, world-class museums, and vibrant culture, there's always something to see and do. Whether you're a foodie, a history buff, or a sports fan, there's something for everyone in Downtown. So pack your bags, grab your walking shoes, and get ready for a fun and exciting adventure in Downtown Washington DC!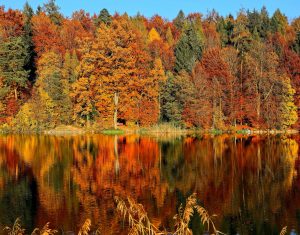 Step into a world ablaze with the mesmerizing hues of fall as we traverse through picturesque US cities that transform into living canvases during this enchanting season. From the vibrant streets of New England to the majestic Rockies, each destination offers a unique symphony of colors that invites you to savor the beauty of nature's artwork. Join us on a virtual journey to witness the captivating fall foliage that turns these cities into visual wonderlands, leaving you awestruck by the sheer vibrancy of autumn's embrace.
Read More »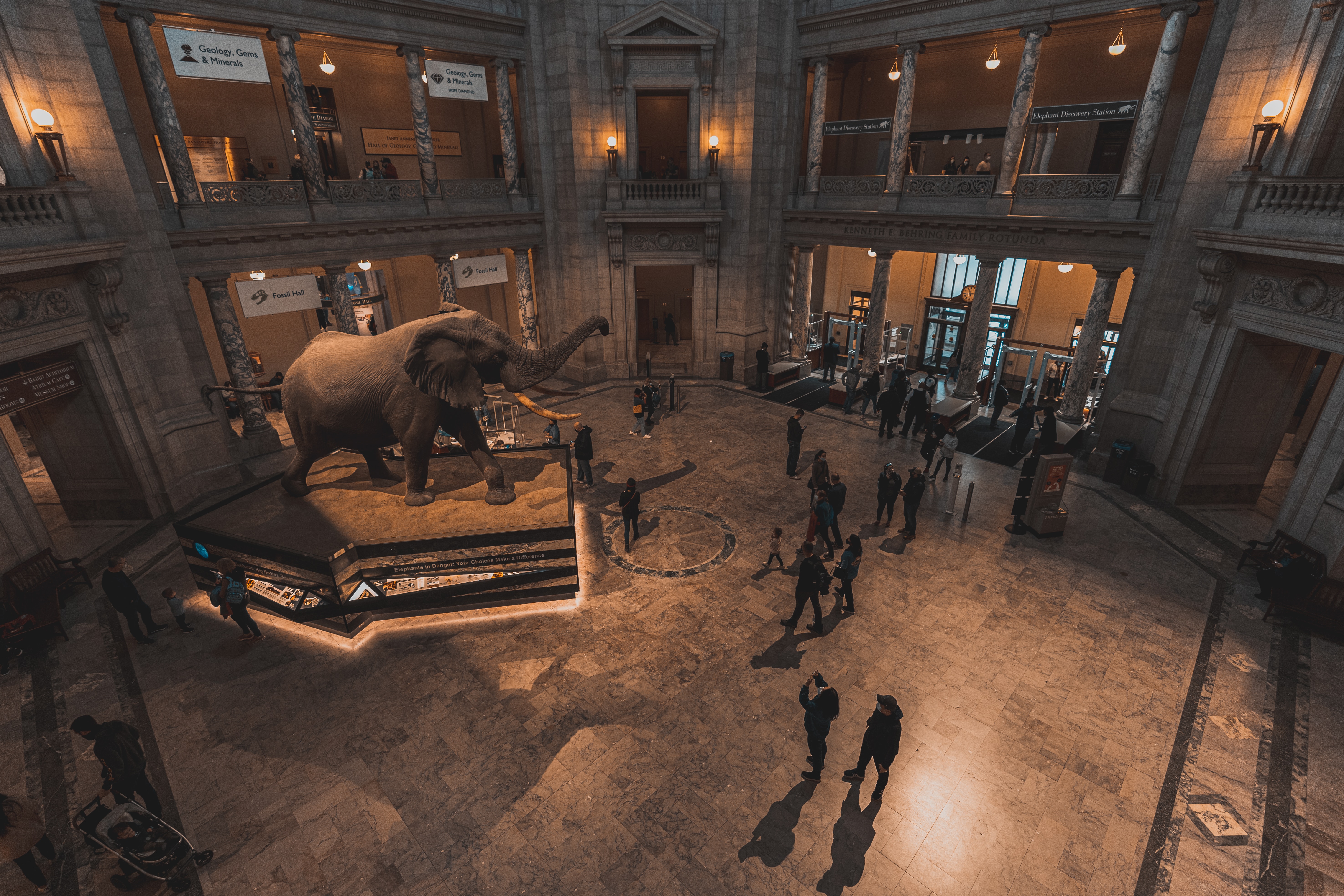 Step into a realm where dinosaurs roam, gemstones glisten, and the story of our planet unfolds before your eyes. The Natural History Museum is a treasure trove of ancient mysteries and scientific marvels, inviting visitors to trace the footsteps of prehistoric giants, marvel at the brilliance of gemstones, and delve into the intricate tapestry of ecosystems. With every exhibit, you're transported through time, embarking on a journey that spans millions of years and connects you to the Earth's past, present, and future. Join us as we unlock the secrets of Earth's chronicles within the hallowed halls of the Natural History Museum—a voyage of wonder, discovery, and awe-inspiring knowledge.
Read More »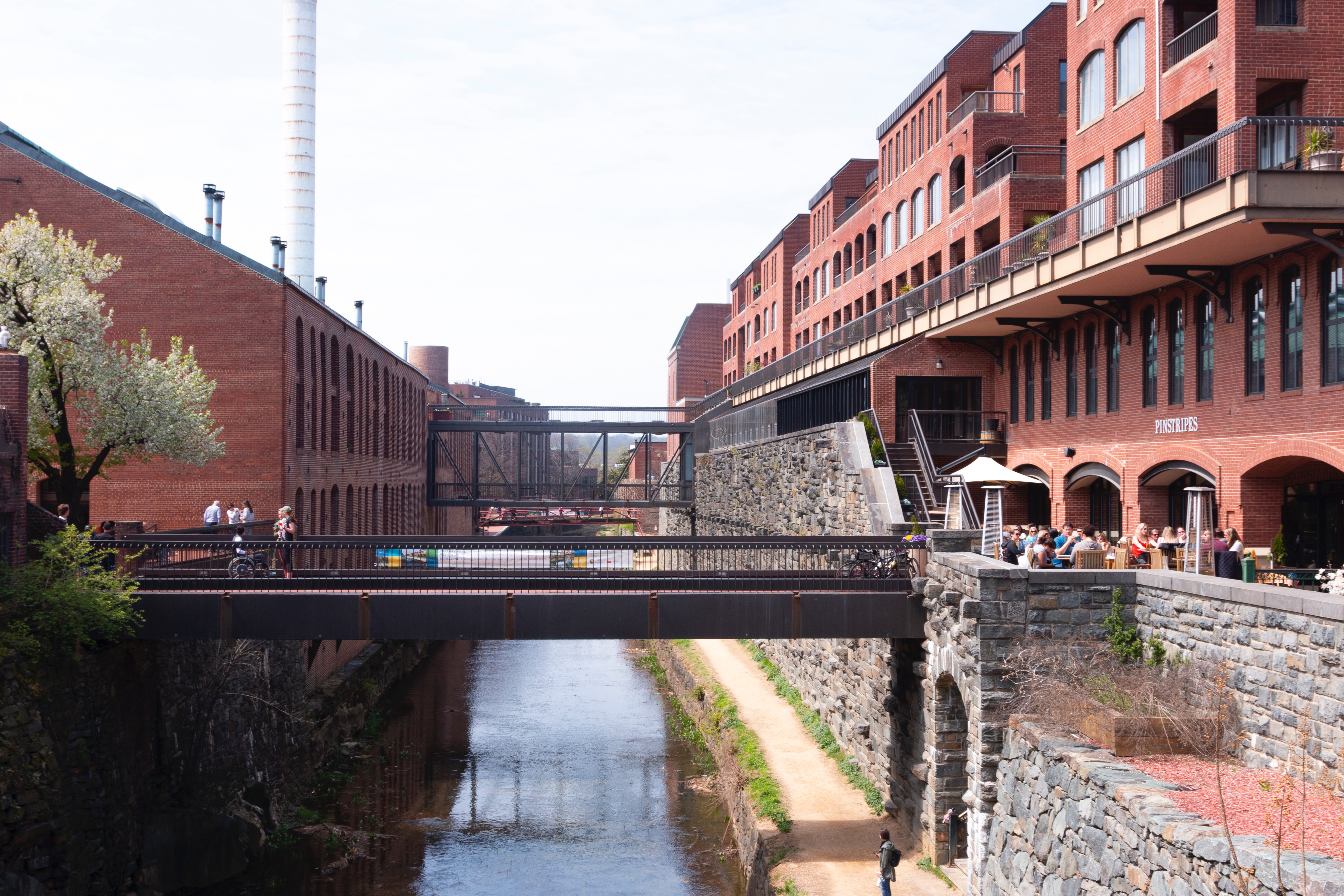 Dive into a journey of empowerment, education, and social progress as we delve into the world of Historically Black Colleges and Universities (HBCUs). From their remarkable legacy of resilience to their pivotal role in shaping leaders and preserving culture, HBCUs stand as beacons of hope and change. Join us as we explore the importance of supporting these institutions, cherishing their contributions, and embracing the promise they hold for future generations. By upholding the legacy of HBCUs, we forge a path towards a more equitable and enlightened tomorrow.
Read More »