Come visit the city that never sleeps! Catch a broadway show, stroll through central park, visit the statue of liberty, and eat some of the best food in the country. There is truly something for everyone and so many opportunities for your group to explore. Contact us to plan your next group trip to New York City.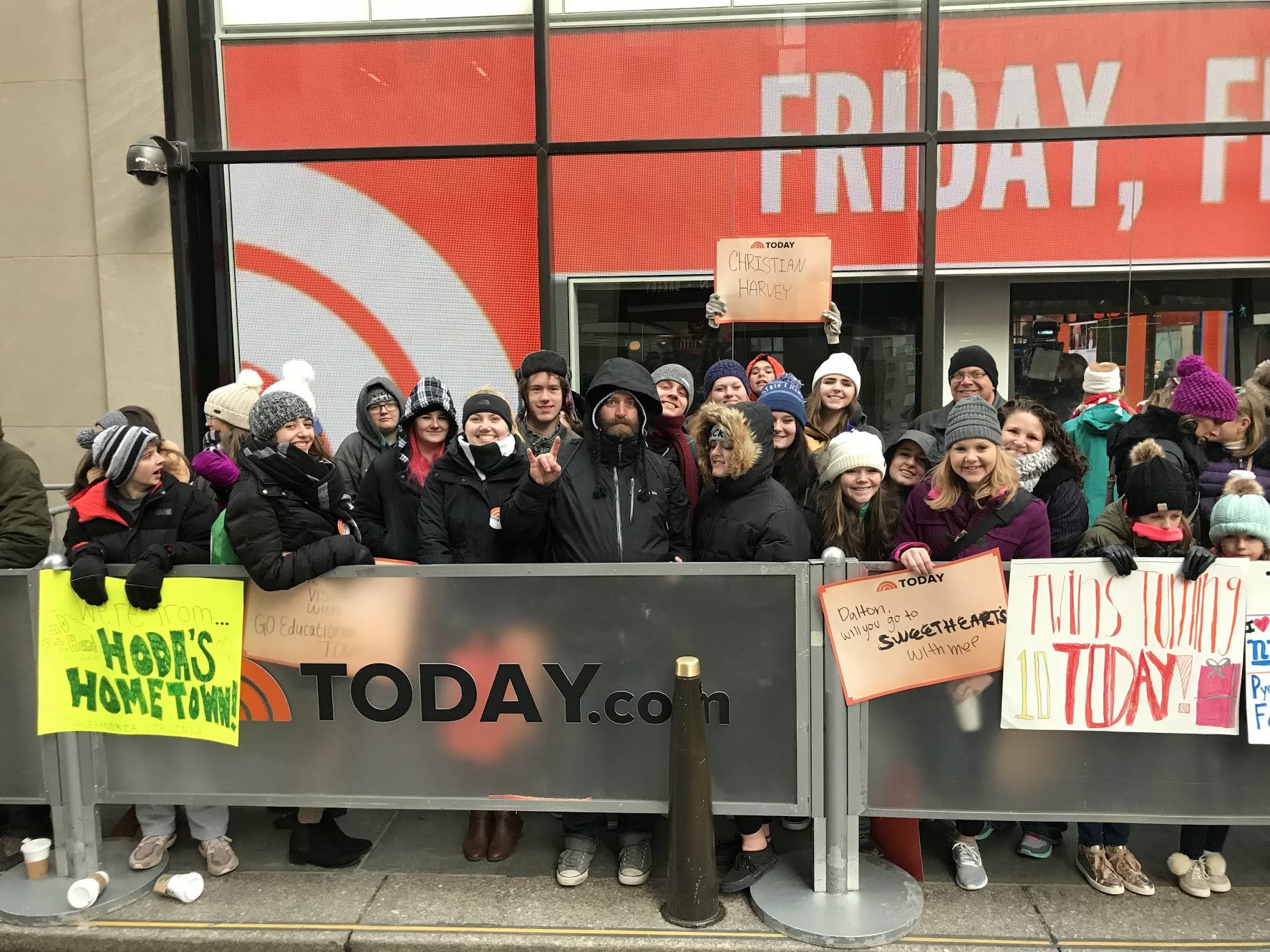 We have over 50 years of combined experience in the tourism industry. Let our specialists share our knowledge and passion for travel with your group.
As your tour manager, Landmark Leaders manage the logistics of your trip allowing you to savor the new adventure with your students hassle-free.
We want to give you the best experience possible. Each tour is specifically customized to fit your group's needs.
3 Days, 2 Nights
Experience all that New York City has to offer on our Introduction to New York City Tour. Contact us today to book your next group trip in New York City.
3 Days, 2 Nights
Visit some of the most popular art museums in the United States, or indulge in a private workshop. Let the creative energy fill your student's minds when you book your next tour in New York City. 
3 Days, 2 Nights
For many students, visiting NYC is a dream come true. If you have a talented group that loves all things related to performative arts, we have a dedicated program for you.
Customization made simple
Inclusions
for every trip
We at Landmark pride ourselves in transparent travel. We do not want any surprises to occur on your trip. All trip inclusions are explained in the selling process and our guaranteed to our customers. Any additional inclusions will be outlined in the contract prior to the trip date.
Landmark Educational Tours - Your school trip to New York
We are the world's leading provider of school trips in New York. If you plan a class trip, we can help you make it an unforgettable experience.
Our team has been operating educational tours for over 30 years, and we know all the best places to visit in New York. We'll work with you to design a program suitable for your students' age ranges and interests. Our programs include visits to museums, historical sites, galleries, sports events, Broadway shows, and more!
Whether you're looking for information about the history of New York City or just want to see some amazing sights, we've got something for everyone.
We offer guided tours for schools, groups, and families of all sizes. Our friendly tour guides will ensure that everyone has a fantastic time and leaves feeling inspired by what they have seen.
Tours for Educational and Professional Growth
From historic landmarks to the most recent museum exhibits, New York City has much to explore. With Landmark Educational Tours, you can take your students on an educational field trip that will make them feel like they're exploring the city alongside their favorite characters from books and films.
We offer school trips in New York City for all ages and subjects. From elementary school field trips to high school class trips to New York, you'll find something that works for your students and their learning styles.
Whether you're looking for a guided tour that takes them through all of the city's major sites or something more specialized, like a nature walk or a visit to a cultural institution, our team can help you create an experience that will excite and educate your students.
New York is a city that never sleeps.
And we're the company that will ensure your students never sleep because we are here to create incredible learning experiences for you and your students. From school trips to New York City to class trips, we can help you bring your students' imaginations to life with our unique tours and learning activities.
Our programs are designed by educators with deep knowledge of the city and its history. We know what your students want to see and do while they're here, so we've got all their favorite spots covered—and then some! We'll show them things they've never seen before but will remember forever.
Our tours include everything from a trip through Central Park's zoo, where students can get up close with animals like zebras and giraffes, or a trip on one of our famous yellow taxis around Manhattan. We take them into museums like the Metropolitan Museum of Art, where they can explore more than 2 million works of art worldwide—all without waiting in line!
We also offer fun activities like making homemade ice cream at a local ice cream shop or going on an adventure through Central Park's secret hideout: Croton Dam!
Creating a unique learning experience!
Your students want to learn. They want to see the world, and they want to be inspired by it. At Landmark Educational Tours, we're here to help you make that happen—and make it fun!
Whether you're planning a school trip in New York City or a class trip to one of our other destinations, we know how important it is for students to have the chance to explore their passions and become better learners. That's why we offer educational tour packages specifically designed for school field trips in NYC and beyond. We'll take care of all the logistics so you can focus on what's important: getting your students excited about learning while they travel with us.
Our tours are led by trained teachers who know their stuff inside out—but don't worry: they aren't boring! These guys will keep your students engaged with interactive activities that revolve around local history, culture, and entertainment—plus, they'll give them plenty of time to explore on their own to have fun while learning something new.
Don't miss out on all the destinations we offer.