Your eagerly awaited school trip to Washington, D.C., is just a few days away. You're excited to take advantage of the exciting and educational opportunities that lie ahead of you. In spite of the excitement, packing the following things will guarantee your comfort while traveling. On a school trip to Washington, D.C., there are three things that are a necessity: Comfortable walking shoes, Refillable Water Bottle, Weather Gear (raincoat, umbrella).
Reusable water bottles are another requirement for your school trip to Washington, D.C. It is crucial to stay hydrated because walking is one of the main forms of transportation in the city. Refillable water bottles save money since they eliminate the need to buy water on a regular basis. Additionally, it is highly practical because you may keep refilling it all day long. Due to its durability and ability to survive daily use, reusable water bottles are also simpler to transport and take along on trips.
It is advised to bring a raincoat and an umbrella for your Washington, D.C. school trip due to the fact that there are outdoor attractions involved. The umbrella can be used to shield yourself from the sun or rain, while the raincoat is best for rainy days. Packing these things makes it easier because you won't have to bother about looking for one if there is bad weather.
Washington, D.C. field trips for schools are well-known and ideal for teaching and forging lifelong memories at the same time. Being prepared and packed, however, is an important aspect of any trip. For a school trip to Washington, D.C., it is imperative to take comfortable walking shoes, a reusable water bottle, and proper weather clothes.
For more information on what to pack, click here to check out our packing list.
Discover the crucial role Historically Black Colleges and Universities (HBCUs) play as centers of research and innovation. Explore how HBCUs drive creativity, promote diversity, and engage with local communities.
Read More »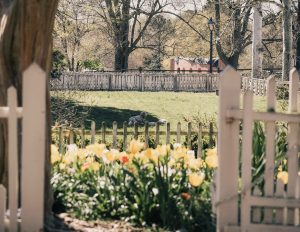 Discover the immersive experience of Colonial Williamsburg and learn about colonial America through interactive exhibits, costumed interpreters, and historic buildings. Explore the resources available to teachers and make the most of your visit.
Read More »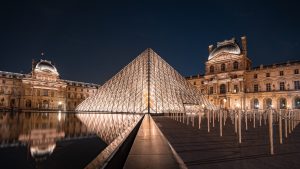 Discover the wonders of art at the Louvre Museum in Paris! Read this informative blog post to learn about the museum's vast collection, stunning architecture, and helpful tips for planning your visit.
Read More »