Your eagerly awaited school trip to Washington, D.C., is just a few days away. You're excited to take advantage of the exciting and educational opportunities that lie ahead of you. In spite of the excitement, packing the following things will guarantee your comfort while traveling. On a school trip to Washington, D.C., there are three things that are a necessity: Comfortable walking shoes, Refillable Water Bottle, Weather Gear (raincoat, umbrella).
Reusable water bottles are another requirement for your school trip to Washington, D.C. It is crucial to stay hydrated because walking is one of the main forms of transportation in the city. Refillable water bottles save money since they eliminate the need to buy water on a regular basis. Additionally, it is highly practical because you may keep refilling it all day long. Due to its durability and ability to survive daily use, reusable water bottles are also simpler to transport and take along on trips.
It is advised to bring a raincoat and an umbrella for your Washington, D.C. school trip due to the fact that there are outdoor attractions involved. The umbrella can be used to shield yourself from the sun or rain, while the raincoat is best for rainy days. Packing these things makes it easier because you won't have to bother about looking for one if there is bad weather.
Washington, D.C. field trips for schools are well-known and ideal for teaching and forging lifelong memories at the same time. Being prepared and packed, however, is an important aspect of any trip. For a school trip to Washington, D.C., it is imperative to take comfortable walking shoes, a reusable water bottle, and proper weather clothes.
For more information on what to pack, click here to check out our packing list.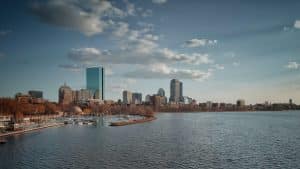 Are you ready to transform education into an adventure? Our 8th Grade Boston Expedition is not just a school trip; it's a revolutionary learning experience. Step back in time along the Freedom Trail, immerse yourself in diverse cultures, and unlock the mysteries of science—all in one unforgettable journey. This isn't just a trip to Boston; it's a chance to revolutionize learning and create memories that will last a lifetime.
Read More »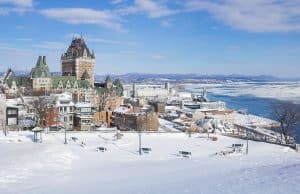 Quebec City, a UNESCO World Heritage site, is more than a destination; it's a classroom without borders. Our school trips to Quebec City offer students the chance to explore history, culture, and language in one of North America's most enchanting cities. With hands-on learning, guided tours, and a rich tapestry of experiences, we aim to unlock educational adventures that will inspire young minds. Discover why Quebec City is the ideal backdrop for transformative learning experiences.
Read More »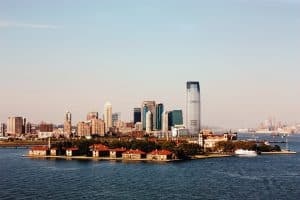 Ellis Island stands as a symbol of hope and opportunity for millions who embarked on a new life in the United States. In our blog, we take you on a captivating journey through time, delving into the Ellis Island Tour experience. Join us as we unlock the poignant stories, the immigration process, and the remarkable history that unfolded on this iconic island. Prepare to be inspired and touched by the stories of those who sought the American Dream, and those who helped make it a reality.
Read More »