Historically Black Colleges and Universities have become more than the traditionally black college and universities. Many HBCUs have expanded into diverse campuses that encompass many areas of study for their students. There are currently over 100 Historically Black Colleges and Universities in the United States today. What started as a movement to educate those in the black community, has grown into powerful universities. Gaining strength in the 60s as funding began to increase for HBCUs several prominent figures of color got their start at HBCUs. There are so many fantastic universities to choose from, but one of our top picks is Spelman College.
Originally founded in 1881 as a Female Seminary, Spelman College formally got its name in 1924. Spelman is a global leader in African Women and is accredited by the Southern Association of Colleges and Schools Commission on Colleges.
"Spelman College, a historically Black college and a global leader in the education of women of African descent, is dedicated to academic excellence in the liberal arts and sciences and the intellectual, creative, ethical, and leadership development of its students. Through diverse learning modalities, Spelman empowers the whole person to engage the many cultures of the world and inspires a commitment to positive social change".
From the Civil Rights Movement to the development of such prominent figures as Keshia Knight Pulliam, Maxine Smith, and Alice Walker, Spelman has made its name for itself as one of the best women's colleges in the country. Spelman is also in the Top 50 rankings by high school counselors and in the Top 100 Best Value Colleges. Spelman is one of just two colleges in Georgia — and among just three historically Black colleges nationally — to have been named a recipient of the 2015 First In The World (FITW) Grant from the U.S. Department of Education. Laura Spelman was named tied for 54th best of all liberal arts colleges nationally, and first among historically black colleges in the U.S., by U.S. News & World Report in 2021; additionally, it ranks Spelman fourth for social mobility, fifth for innovation, tied for 19th for best undergraduate teaching, and 100th for best value among liberal arts colleges.
Spelman has one of the highest graduation rates of all HBCUs in the country sitting at 76%. Being one of the most selective HBCUs in the United States, Spelman has one of the most prestigious and dedicated programs in the nation.
DEGREES
Bachelor of Arts (BA), Bachelor of Science (BS)
MOST POPULAR MAJORS
Biology, Psychology, Political Science, Health Sciences, English, International Studies
STUDENT/FACULTY RATIO
11:1
ENROLLMENT
2,360 – 43 states represented, Top 5 – GA, NY, MD, CA, MD / 11 foreign countries represented
FINANCIAL AID RECIPIENTS
87 percent receive some form of financial aid
Percentage of average need met: 93 percent
39 percent of students are PELL eligible
Discover the crucial role Historically Black Colleges and Universities (HBCUs) play as centers of research and innovation. Explore how HBCUs drive creativity, promote diversity, and engage with local communities.
Read More »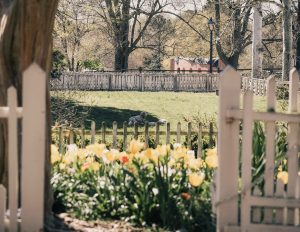 Discover the immersive experience of Colonial Williamsburg and learn about colonial America through interactive exhibits, costumed interpreters, and historic buildings. Explore the resources available to teachers and make the most of your visit.
Read More »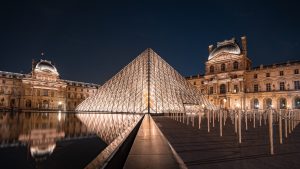 Discover the wonders of art at the Louvre Museum in Paris! Read this informative blog post to learn about the museum's vast collection, stunning architecture, and helpful tips for planning your visit.
Read More »