George Washington's political and military leadership was essential to the creation of the United States. In order to combat Britain's superior military power, he united Americans from thirteen different states under the leadership of the Continental Army. As the nation's first president, Washington set the bar for all presidents who followed him with his exceptional leadership. The memorial is unobstructed by anyone, much like the man.
The nation's respect, affection, and gratitude for its most critical Founding Fathers are captured in the Washington Monument. It was built to resemble an Egyptian obelisk to represent the timeless character of old civilizations. At 555 feet, 5-1/8 inches, the Washington Monument was the highest structure in the world when it was finished. 
Today the monument represents the founding of the United States and is a quintessential stop on any trip to Washington, D.C. 
In 1845, The Washington National Monument Society chose a design for the monument by Robert Mills. The original design was a 600-foot tall obelisk with a nearly flat top. The design featured a statue of Washington in a chariot. It was estimated to cost $200,000 to complete.

In 1848, congress officially authorized the construction of the monument to George Washington on public grounds in Washington, DC. Due to a lack of funding, the Washington National Monument Society was forced to redesign the monument. In the end, the design resulted in a 500-foot tall obelisk, with a 55-foot square base and 35-foot square apex.
The project exhausted its funding and was put on a temporary hold for roughly 30 years until congress approved $2 million in federal funding to complete the construction. The Washington Monument officially opened to the public in 1888.
Since then, people from all over the world to admire the structure, walk through its structure, and admire the view of the Potomac river from its peak.
Visiting the Washington Monument
The Washington Monument is conveniently located on the edge of the national mall in Washington, DC. With easy access via the metro, it is a must-see on any Washington, DC trip. We encourage all of our groups to add it to their itinerary; by admiring it on the lawn or taking a group all the way to the top, it is truly a quintessential stop.
Discover the crucial role Historically Black Colleges and Universities (HBCUs) play as centers of research and innovation. Explore how HBCUs drive creativity, promote diversity, and engage with local communities.
Read More »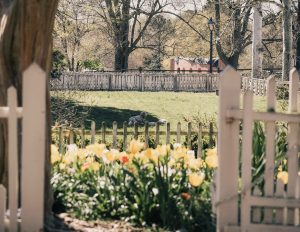 Discover the immersive experience of Colonial Williamsburg and learn about colonial America through interactive exhibits, costumed interpreters, and historic buildings. Explore the resources available to teachers and make the most of your visit.
Read More »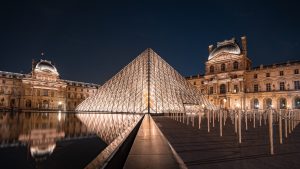 Discover the wonders of art at the Louvre Museum in Paris! Read this informative blog post to learn about the museum's vast collection, stunning architecture, and helpful tips for planning your visit.
Read More »