From the ruins of Pompeii to the mesmerizing ceiling of the Sistine Chapel, there is so much to learn on a student trip to Italy. Cruise the Venice canals and hike through the hills of Tuscany, all while enjoying some of the finest meals in the world. 
Students have become accustomed to studying in a classroom, and learning through the lens of a textbook. On an educational tour students are able to see firsthand things that have only been seen through pictures of or read about. Let history come alive and let student's imaginations and curiosity roam free. 
In the 5th most toured country in the world, Italy is not short of learning material. Italy is one of the most historically significant countries in the world with its ties to the Roman Empires dating back to 27 BC. In Rome your group can have the opportunity to visit Palpatine Hill, one of the oldest parts of the city. Directly next to Rome is the smallest country in the world, Vatican City. Home to the Pope and magnificent Byzantine architecture, Vatican City is one of the most popular destinations for group tours. Traveling through Italy is breathtaking and will help students better understand religious values, the Roman Empire, and how Italy's history has helped shape western civilization today.
Getting away from the hustle and bustle, we head to the Amalfi coast. Breathtaking views, colorful cliffs, clear waters, and a unique coastline that is sure to stick with your students forever. The natural landscape and pure bliss of environmental beauty is a must-see on a trip to Italy.
Although Italy is not the most geographically large destination, it is full of rich culture and dynamic history that makes it year after year one of the top-visited destinations in the world. Go car-less in Venice and admire a city covered by canals, get a taste of highly regarded fashion in the urban city of Milan, or travel to the southern part of Italy for a rural escape into the natural beauty of Italy.
As a student, Italy is a destination you will never forget. The important history As you indulge in the opportunity to explore new cultures, enjoy a trip of a lifetime.
Discover the crucial role Historically Black Colleges and Universities (HBCUs) play as centers of research and innovation. Explore how HBCUs drive creativity, promote diversity, and engage with local communities.
Read More »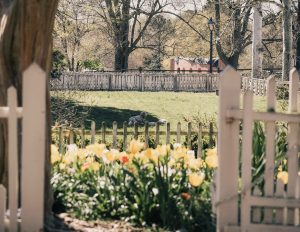 Discover the immersive experience of Colonial Williamsburg and learn about colonial America through interactive exhibits, costumed interpreters, and historic buildings. Explore the resources available to teachers and make the most of your visit.
Read More »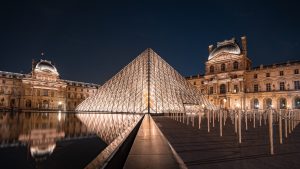 Discover the wonders of art at the Louvre Museum in Paris! Read this informative blog post to learn about the museum's vast collection, stunning architecture, and helpful tips for planning your visit.
Read More »