The world is changing, and so is the travel industry. As travel enthusiasts and experts, we are changing with the times and rethinking the way we not only plan our trips but run our business. We have done the research and begun our journey into reducing our carbon footprint, preserving our beautiful planet, and spreading the word on what sustainable travel means and what it looks like.
According to a National Geographic survey conducted in 2019, "42 percent of U.S. travelers would be willing to prioritize sustainable travel in the future, but only 15 percent of these travelers are sufficiently familiar with what sustainable travel means". Don't worry, we are here with an answer to that question.
Sustainable tourism is defined by the UN Environment Program and UN World Tourism Organization as "tourism that takes full account of its current and future economic, social and environmental impacts, addressing the needs of visitors, the industry, the environment, and host communities." In other words, sustainable tourism focuses on reducing our negative impacts and increasing our positive impacts on a destination. There are many ways that we can approach this, but the most common practices are to reduce overcrowding and preserve/restore the natural environment of a destination.
What are we doing to make a difference?
Transportation: On most trips, we put a priority on group transportation. By utilizing a limited number of motorcoaches/trains/planes we help to prioritize our desire to reduce our carbon footprint. Additionally, many groups ask us to solely use public transportation for their group. It is not only a more affordable option, but by utilizing public transportation we reduce our carbon emissions per trip. Cities such as Washington, D.C, New York City, Chicago, and Boston have great public transportation options for your group to utilize.

Plastic Waste: Every passenger on a Landmark tour receives a reusable water bottle. This is a water bottle you get to keep for life! By providing a reusable water bottle passengers can and encouraged to refill their bottles instead of purchasing plastic bottles. This allows us to reduce our waste in specific destinations and landfills.

Support Local Businesses: When booking a trip with Landmark, our travel specialists are always on the lookout for anyways that we can use local businesses at our destinations.
We are on a path towards developing a more sustainable way of travel. On every trip, we offer we are making big changes to do our part in preserving our environment and the destinations that we visit.
Being a responsible traveler
Travel is powerful; it can make a great impact on life. We at Landmark are passionate travelers and hope to spread that passion on all of our educational trips. Before we embark on our adventure together, it is important to learn about how you can do your part to be a responsible traveler on your trip.
There are three main ways in which one can be a responsible traveler in a destination: Supporting local communities, Protecting the environment, & Respecting wildlife. Lucky for you, we take much of this responsibility upon ourselves during the booking and planning process, however, there are little things that you can do when visiting a new destination. Reducing waste (plastic & energy), embracing the culture of the community being visited, observing attractions & wildlife destinations with respect, and educating yourself about certain customs of the visited destination before your departure.
We at Landmark are committed to traveling responsibly and putting our destinations, wildlife, and communities first. To learn more about how our travel process works or to plan your school trip click here.
Discover the crucial role Historically Black Colleges and Universities (HBCUs) play as centers of research and innovation. Explore how HBCUs drive creativity, promote diversity, and engage with local communities.
Read More »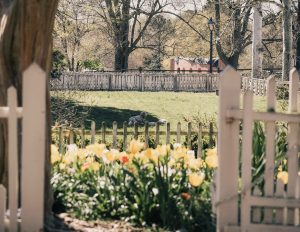 Discover the immersive experience of Colonial Williamsburg and learn about colonial America through interactive exhibits, costumed interpreters, and historic buildings. Explore the resources available to teachers and make the most of your visit.
Read More »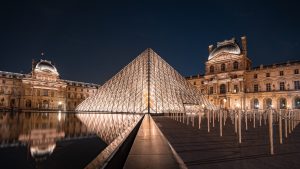 Discover the wonders of art at the Louvre Museum in Paris! Read this informative blog post to learn about the museum's vast collection, stunning architecture, and helpful tips for planning your visit.
Read More »